Ashlee Simpson looks totally unrecognizable in this pic from the 2001 Teen Choice Awards
It's super fun and fascinating to watch people grow up in the public eye. While there are definitely incredibly stressful aspects of growing up a celebrity, when it comes to celebs who have been in our consciousness for a decade or more, we feel so familiar with them, and comparing old pics of celebs definitely makes us nostalgic. We get to watch them grow up, we get to watch them develop a sense of style, we get to see them move onto more mature projects and (hopefully) lead a fulfilling and interesting life. But it's maaaaybe more fascinating when we're reminded JUST how much growing up changes people.
For example, we were struck today by how much Ashlee Simpson has changed over the years! When we think of Ashlee, we often think of Ashlee circa 2001, when she attended the Teen Choice Awards.
Like, our mental image of Ashlee Simpson is definitely dressed like this. Leopard print bag, two strands of hair awkwardly but purposefully placed in front of her face, tinted shades, frosted blue eyeshadow, hoop earrings. Yesssss.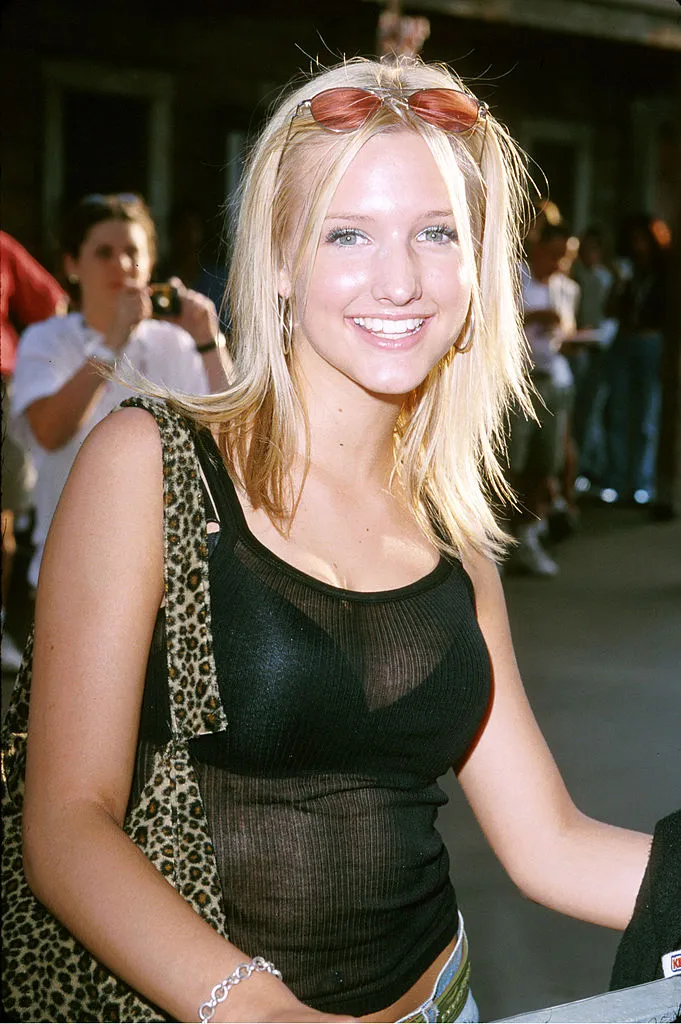 In 2004 Ashlee went with a darker hair shade — this is around the same time The Ashlee Simpson Show was on.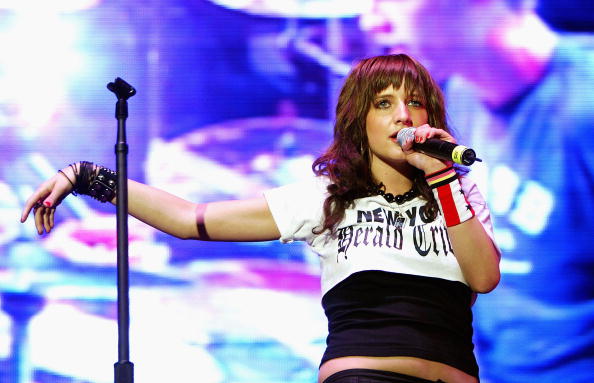 She's grown up so much over the years, and we don't just mean her fashion sense. She's lost the bleach blonde hair of her youth, and instead rocks a more subdued and graceful platinum. Everything about her looks so ~elegant~ and ~adult~.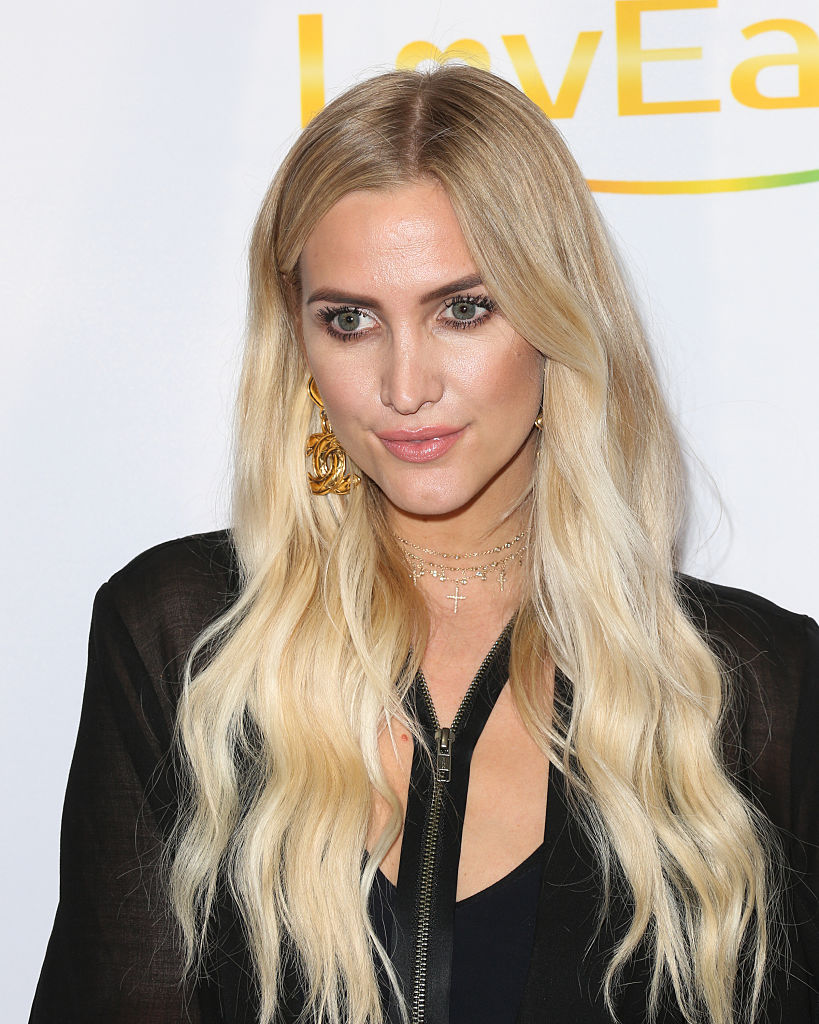 Like, can you even BELIEVE this side by side?!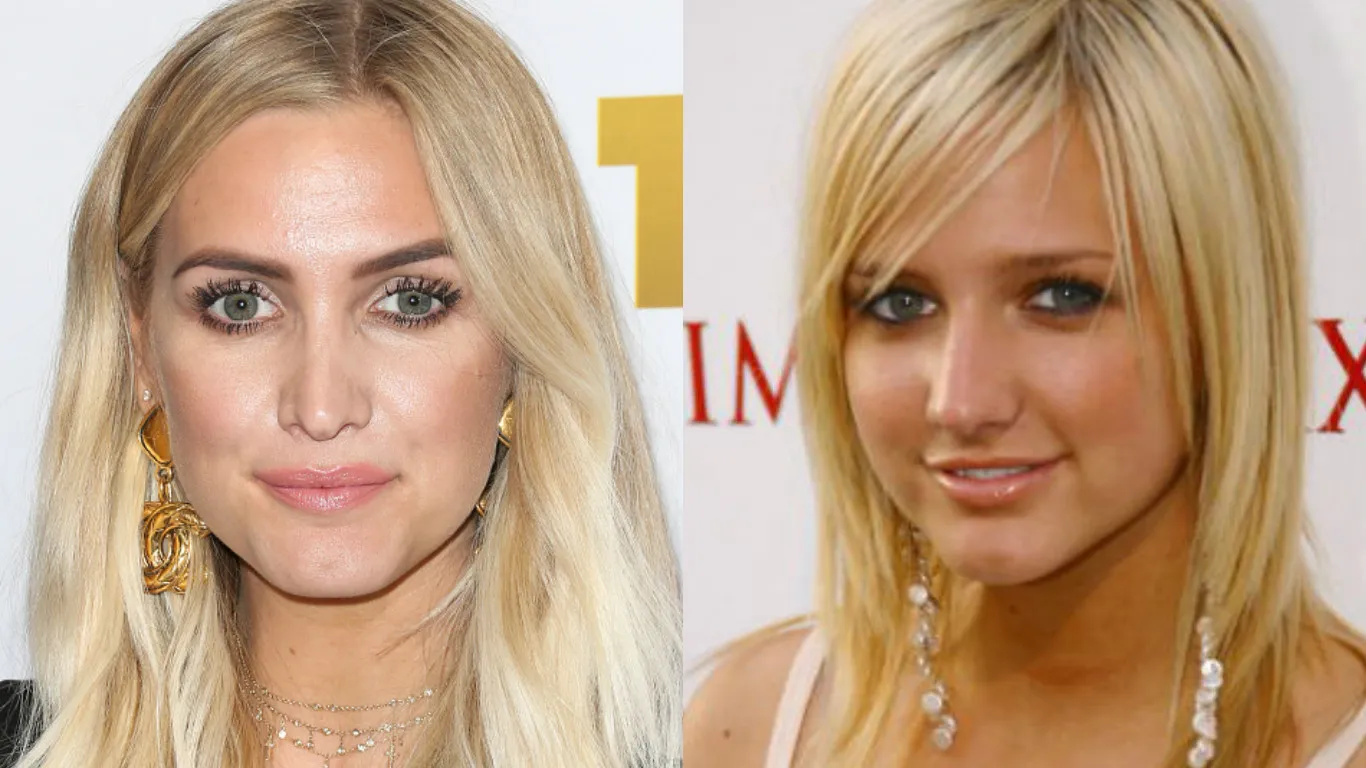 We have this theory that the '90s into the 2000s were the time of the super thin eyebrows… and now that that's not ~in vogue~ anymore, people's faces look completely different now because eyebrows super impact your overall look. But, like, still — she's grown up so much. Our minds are blown.
And it was JUST announced that Ashlee will be releasing brand new music in 2017 after an eight-year-long hiatus. In fact, she'll be collaborating with her husband, Evan Ross (Diana Ross' son!). "We're working on an album together," she told Us."So in the new year, that will be happening! It's been really fun to work together."
Awww, all grown up and making new music! We can't wait!