Ashlee Simpson posted the sweetest anniversary message to husband Evan Ross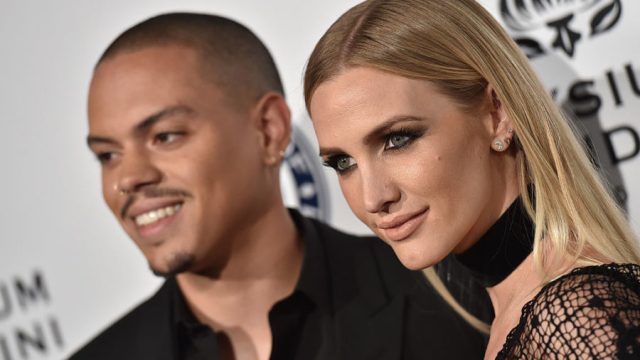 Bring out the tissues and prepare to tear up, because Ashlee Simpson's sweet anniversary message to husband Evan Ross is about to induce some major ugly crying.
The couple is celebrating three years of marriage, and for Ashlee, 32, it's just the beginning of a shared life full of anniversaries, beautiful memories, and happiness.
"Happy Anniversary my love," she captioned her Instagram post, sharing a snap of the two locking lips at their 2014 wedding reception.
"It has been the best 3 years of my life ❤️ I love knowing that I get to wake up next to you for the rest of my life. Thanks for giving me the best love."
Awww!
Of course, Ashlee wasn't alone in her declaration of love. Ross, 29, shared several sappy-sweet Instagram posts commemorating their anniversary with equally sweet notes for his wife.
Posting a photo of the two sharing their first married kiss at the altar, Evan wrote: "Happy Anniversary My LOVE. Its been 3 years today!!"
"Im truly the LUCKIEST MAN alive!! I look forward to spending everyday with you for the rest of my life! Thank you for all the love you have given me! I love you so so much."
Cue the ugly tears, because that's just too incredibly sweet!
Recall, the two swapped "I do"s at Diana Ross's (aka the groom's mother's) storybook Connecticut home on August 31st, 2014. The wedding itself proved a bohemian dream, with Ashlee turning heads in an ethereal lace two-piece wedding dress.
Since tying the knot, the two welcomed their first child together, daughter Jagger Snow Ross, back in 2015. Little Jagger is the first child for Evan and is the second for Ashlee, who shares son Bronx Mowgli Wentz with ex-husband Pete Wentz.
Seriously, it doesn't get more precious than these two (sniffle, sniffle).