This artist portrays classic Disney characters as transgender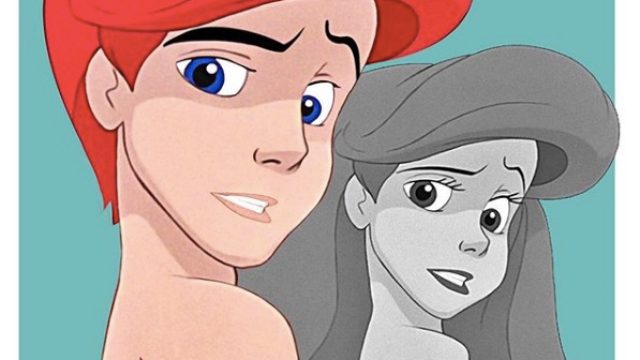 There's no question that Disney movies have a special place in our hearts. And we just heard about an artist who is showing what Disney characters would look like if they were transgender, and this fresh approach to our beloved characters is making us cheer.
The artist is an art director from New York, known simply as Trans Disney on Instagram. Each design shows a classic Disney character next to their transgender double, and we're hoping this inspires filmmaker and animators alike to start thinking outside the box. There are so few transgender stories in mainstream content, and none yet in Disney.
Well, maybe THESE will inspire some change.
https://www.instagram.com/p/BX0LxwLBRJW
"The feeling when you start seeing your real you," Trans Disney wrote in the caption.
https://www.instagram.com/p/BXt5hPwh8ZG
https://www.instagram.com/p/BXt43j3hqo2
"The face you make when they ask, "Why can't you just stay a woman?" You don't get to choose which body you come in, but you can decide which body you will live on. The one allowing you to be yourself every day of your life."
https://www.instagram.com/p/BXt6Qa3hm8r
"Strength doesn't only come from your body. It also come from your identity."
We love seeing such a creative celebration of gender fluidity. Seeing these beloved characters in a different way helps us remember that gender is a construct, and that transformation is beautiful.
Thank you to Trans Disney for this positive representation of the transgender community — the world needs it. Looking forward to a wider (and more bold) representation of children's characters in the future.