Artists make the world go 'round (not that I'm biased or anything)
Hello, and happy Wednesday! It's a good one. Let me elaborate.
There are a lot of things to celebrate today, besides the fact that we're halfway through the week. You've got National Greasy Foods Day, National Chucky Day (yes, the creepy doll), World Pasta Day, and even World Pizza Makers' Day. That's a lot of justification to eat some delicious foods on October 25th.
But what I want to highlight is that today is also International Artist Day.
Especially in times like these, art is so important. While it's often deeply personal, it can create change or at least make someone else's day. Art takes bravery, and every time you create something — even if nobody sees it — you're showing the world a little of who you are.
I have had such an amazing time discovering artists around the world through the internet, and it's been the greatest pleasure being able to show some of my work to the world, too. There's a lot to learn, and so much color and emotion and beauty to be found. I'm hyped about it.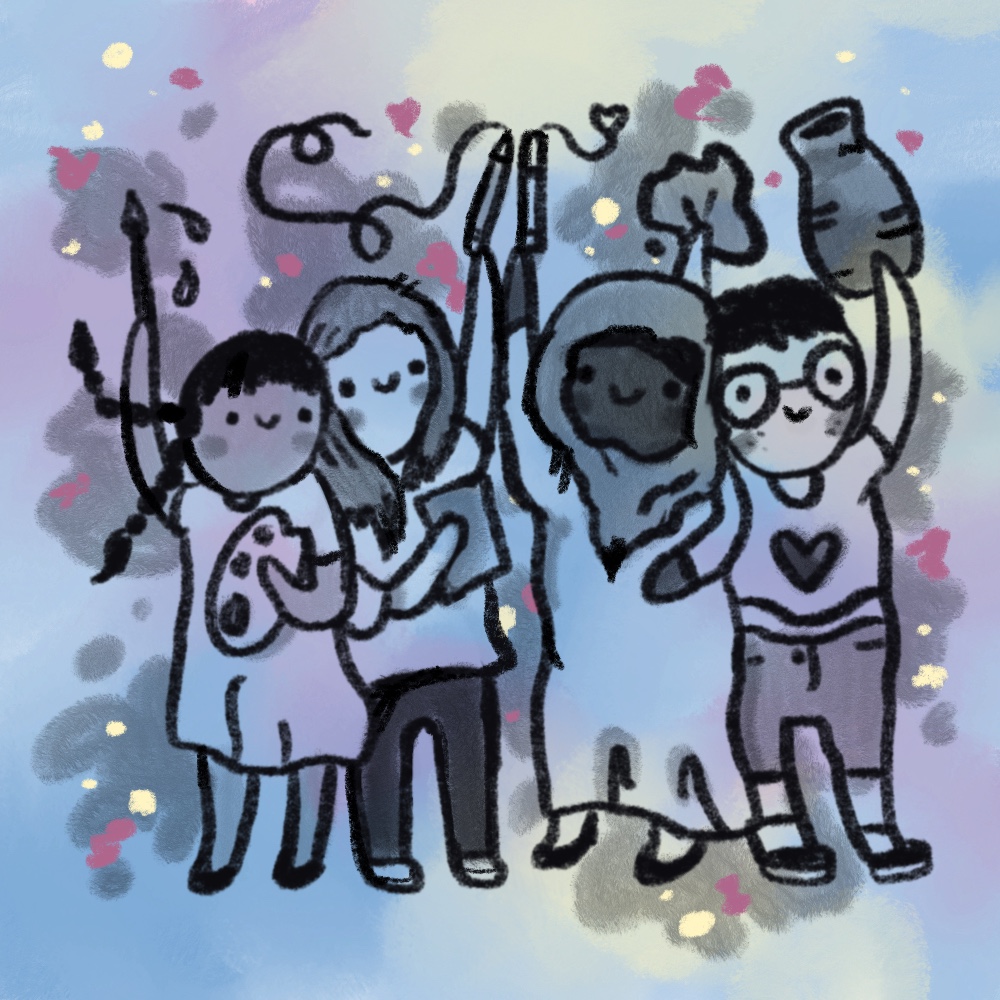 Take some time to give your favorite artist a shout-out today. Credit them when you post their work, tip them if you can, and thank them for ways they've rocked your world and your Twitter feed. It really means everything…I can tell you firsthand.