OMG this artist uses *real* flowers to create tattoos, and we are obsessed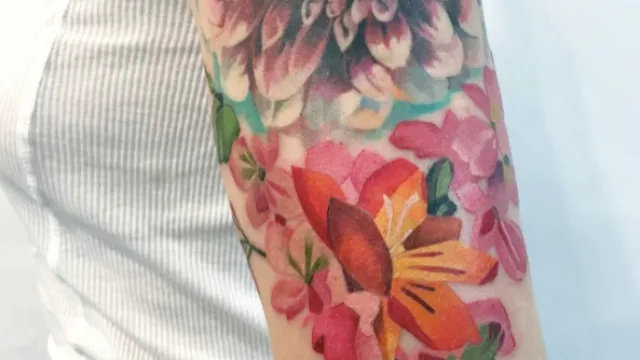 Are you in search of some innovative tattoo ideas? Well, we just came across an artist that has officially changed the tattoo game forever. Ukrainian artist Rita "Rit Kit" Zolotukhina mixes life with her art seamlessly by using real flowers to create tattoo designs, and we think it's the smartest thing ever.
No more going to the tattoo parlor and asking for them to sketch up typical floral designs. Rit Kit's idea of individuality is brought to life in the most epic way, seeing as no two plants are the same. We're always looking for unique tattoo ideas, and this method is certainly a way to ensure our art isn't cookie-cutter.
Watch Rit Kit as she uses real flowers as a base for her work!
https://www.youtube.com/watch?v=_Xx-AB8FVS0?feature=oembed
Pretty cool, right? Yeah, we thought so too! Rit Kit's Instagram page is packed with other versions of her floral epicness, and we can't help but to share some with you. Take a look at a few of our favorite picks below!
Like this pansy flower…it's amazing.
And we're in love with this tansy floral tattoo, as well!
But, seriously… What's a tattoo garden without a fern?
These tattoos are perfect for all of us with plant ambitions, but not a green thumb in sight.