This artist re-created our favorite Disney Princesses, and they're all SO BEAUTIFUL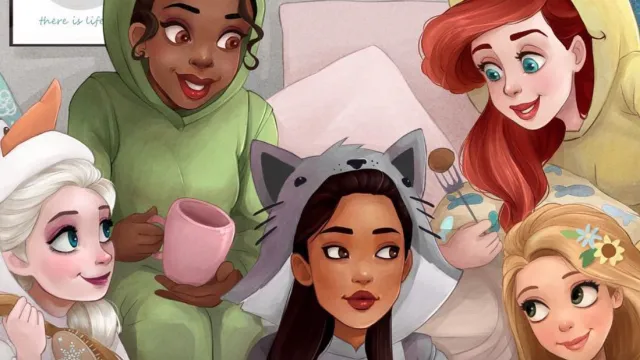 By now, you *probably* know that we're obsessed with Disney Princesses. We love seeing unique artist recreations of Disney Princesses. Like, remember that amazing artist who reimagined what Disney Princesses would look like as modern teens? And that artist who showed what Disney princesses would be if they were historically accurate? We love 'em all! So when we came across these ah-mazing artist who re-creates our fave Disney Princesses, we were so blown away!
There's something about seeing our childhood faves in a new style by new artists that is seriously so awe-inspiring. Every single one is so beautiful, and we're more in love with these rad ladies than ever.
Like, seriously, this take on Disney's newest princess, Moana, is INCREDIBLE.
Just look at these absolutely beautiful takes on Rapunzel.
She looks so, so cute!
And Jane from Tarzan.
Merida from Brave being turned into a mermaid!
This adorable collab piece with Tiana and Pokemon.
This super vivid Ariel from The Little Mermaid.
Mulan taking a selfie.
Plus, we just CANNOT get over this step-by-step video.
The final piece is seriously awe-inspiring. We have all the feels!
We're so amazed at these comparisons over time, too. Look how much her style changes!
And while Anastasia isn't *exactly* Disney, she was definitely one of our favorite role models growing up.
Ugh, we love every single one of these! We need so much more from this incredible artist.