Arkansas may become the first state to ban the abortion pill, aka medication abortions, and here's why this matters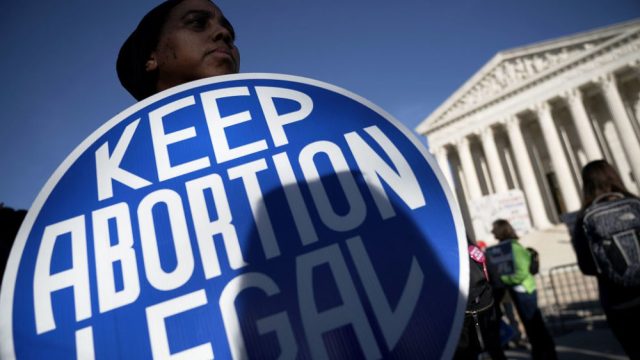 In recent years, access to abortion in the United States has grown increasingly restricted. In early May, Iowa passed a heartbeat bill, effectively banning abortions after six weeks in the state (which is unsettling, because that's before many women even know they're pregnant). And on May 29th, the Supreme Court upheld an Arkansas law that prohibits medication abortions.
The law in question was technically passed in 2015, but it was blocked by lower courts pending its review in the Supreme Court. Ultimately, the Supreme Court decided not to hear a challenge to the law. If no further challenges are submitted, the law will take effect in July 2018.
So, what does it mean to ban medication abortions?
A medication abortion is performed within the first 10 weeks of a pregnancy. Also referred to as "the abortion pill," this process involves taking a combination of two drugs — mifepristone and misoprostol — to block the hormone progesterone and end the pregnancy. It's a very low-risk procedure, with less than 0.2 percent of patients suffering from complications, according to NPR. And despite rumors, it does not affect your future fertility.
According to CNN, the Arkansas law requires clinics that administer or prescribe medication abortions to have a contract with a physician who can admit patients to a hospital. But as the New York Times reported, the state's abortion clinics haven't been able to find physicians willing to contract with them. As a result, two of Arkansas's three abortion clinics could be forced to close. Ultimately, the law would make it much more difficult to get an abortion in the state, regardless of the method a patient chooses.
Planned Parenthood has pledged to fight the Supreme Court's decision.
"Arkansas is now shamefully responsible for being the first state to ban medication abortion," Planned Parenthood Executive Vice President Dawn Laguens said in a statement. This dangerous law also immediately ends access to safe, legal abortion at all but one health center in the state. If that's not an undue burden, what is? This law cannot and must not stand. We will not stop fighting for every person's right to access safe, legal abortion."
Ultimately, Arkansas's law would not only prevent medication abortions, but also make it more difficult for anyone to obtain an abortion in the state. We will always support the right to choose, and in the midst of the Supreme Court's ruling, we stand by all those affected by this backwards decision.