Ariel Winter's Mother's Day tribute to her sister will bring you to tears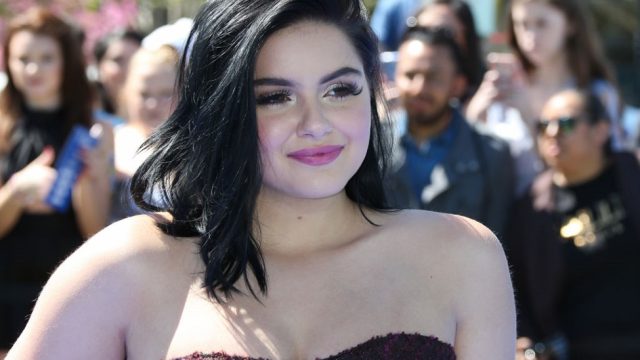 Mother's Day means so many things to many different people. Modern Family actress Ariel Winter used the holiday to celebrate someone very near and dear to her — her sister.
If you keep tabs on the headlines, you might know that Winter has a very difficult relationship with her own mother. In fact, Winter credits her older sister — Shanelle Gray — as being the person who successfully raised her. Once known as her legal guardian, Gray's relationship with Winter is still incredible.
Now 19, Winter announced that she had become an emancipated minor back in 2015. But that doesn't mean that she didn't appreciate everything her older sister did for her.
Winter's tribute is both beautiful and heartfelt.
https://www.instagram.com/p/BUGLzyghAOl
Under the incredibly sweet photo, Winter wrote out how much Gray's presence in her life means to her.
"I wouldn't be anywhere without her love and guidance," Winter wrote. "She's my rock and my best friend in the entire world."
Back in 2013, Winter sang her sister's praises at the USA Network Upfronts. She also got matching tattoos with her sister late last year. So, she's truly thankful for her big sis for being such a huge support.
 It's just a solid reminder that anyone could be an incredible mother-figure. Even if the holiday is a bit tense based on your own personal relationship with your mother, there's always someone out there worth celebrating.