Ariel Winter's third Halloween costume was deadly and also ~kinda~ looked like Kylie Jenner
Halloween isn't just one day in girl world — or celebrity world — it's numerous days and some stars have managed to put together not one, but two or three amazing costumes this holiday.
Case in point, Ariel Winter's third Halloween costume was a dead nurse, and it proved that she's not a one-hit costume wonder. The spooky outfit was so fierce, which we loved, and Winter kind of looked like Kylie Jenner (shoutout to that contour tho!) as she channeled her dark side and we are so into it.
On Sunday, the 18-year-old actress attended Just Jared's Annual Halloween Party and she rocked her third Halloween costume of the season. She already dressed up as a sassy Playboy Bunny and as Olive Pendergast in Easy A. This costume however was a little scarier and definitely more deadly.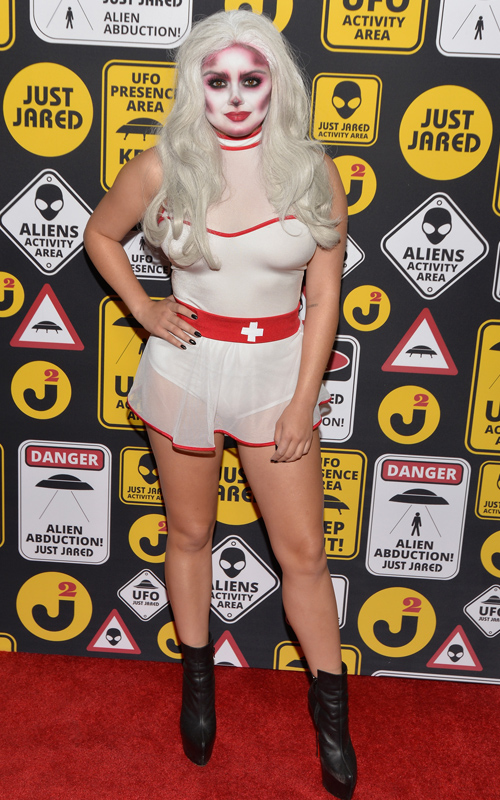 Winter somehow made being dead sexy with her skimpy, nurse costume and dramatic makeup.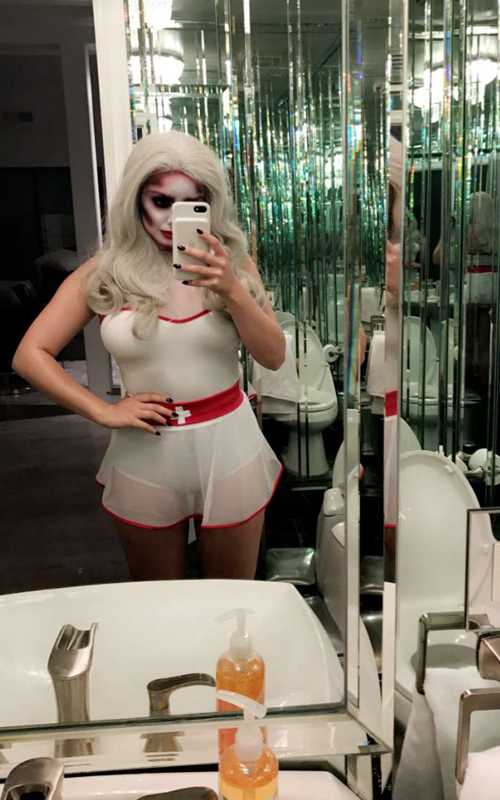 The Los Angeles native partied the night away with other celebrities including, Sam Lerner, who went as his own IMDB page.
The Goldbergs star posed with Winter and she captioned the snap, "#humble."
Although Lerner's party look was hilarious, it's Winter's intense makeup and ice-blonde wig that we still can't stop talking about.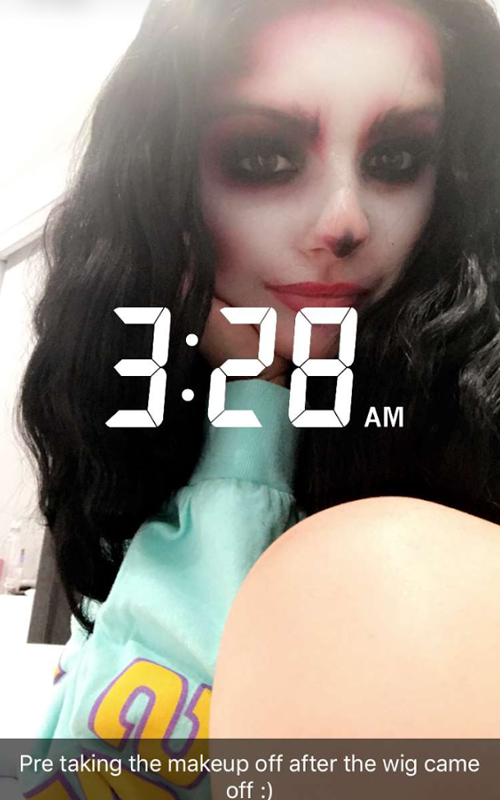 If you thought Winter's dead nurse costume on Snapchat looked familiar then you weren't alone.
Her deadly makeup was pretty much a dead ringer (get it?) for the Keeping Up With the Kardashians' star's Halloween dinner costume.
https://www.instagram.com/p/BMI47PPhomP
See, their makeup does look the same!
Jenner rocked a black and white ghost-style makeup look for her Halloween dinner celebration on Saturday, while Winter sported a red and white combo on Sunday.
https://www.instagram.com/p/BMO1aTjDMKU
Later in the evening, Winter posted another Snapchat of her and her friend in black and white and we actually did a double take, because everything about her is very Jenner-esque.
Seriously they look so similar here!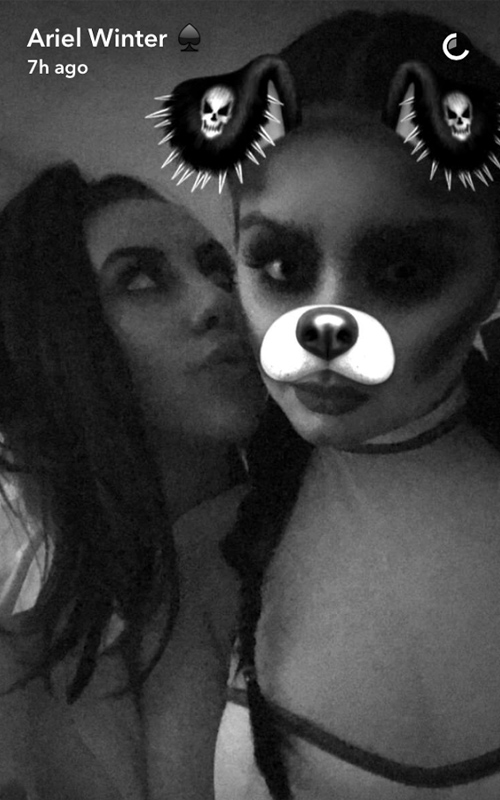 Which makeup look do you like best? Which of Winter's costumes is your favorite?