Ariel Winter went pantsless to show the world her new tattoo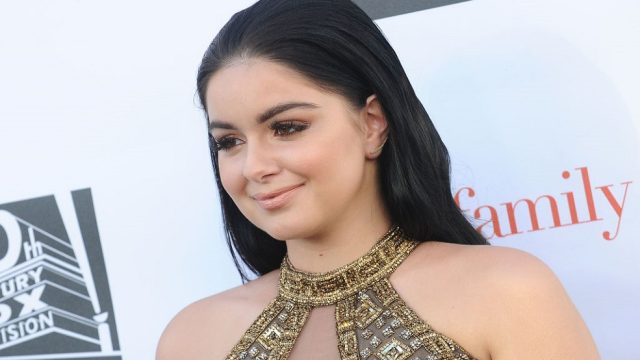 If you're a fan of the Modern Family star, it should come as no surprise by now that Ariel Winter enjoys a good tattoo. While she recently got two matching tats with boyfriend Levi Meaden, she went ahead and got one more that'll probably stay pretty hidden on the red carpet. That's because it's located right above her butt.
This time, Winter opted for words. The tattoo reads, "Loves risks everything and asks for nothing," which is a phrase we love. But just because it hits in a typically-clothed area doesn't mean that Winter didn't find a way to show it off to her fans.
Instead, Winter managed to pose in such a way that things that need to be covered, per standard social media regulations, are covered. (Still, we'd consider it to be a little NSFW.)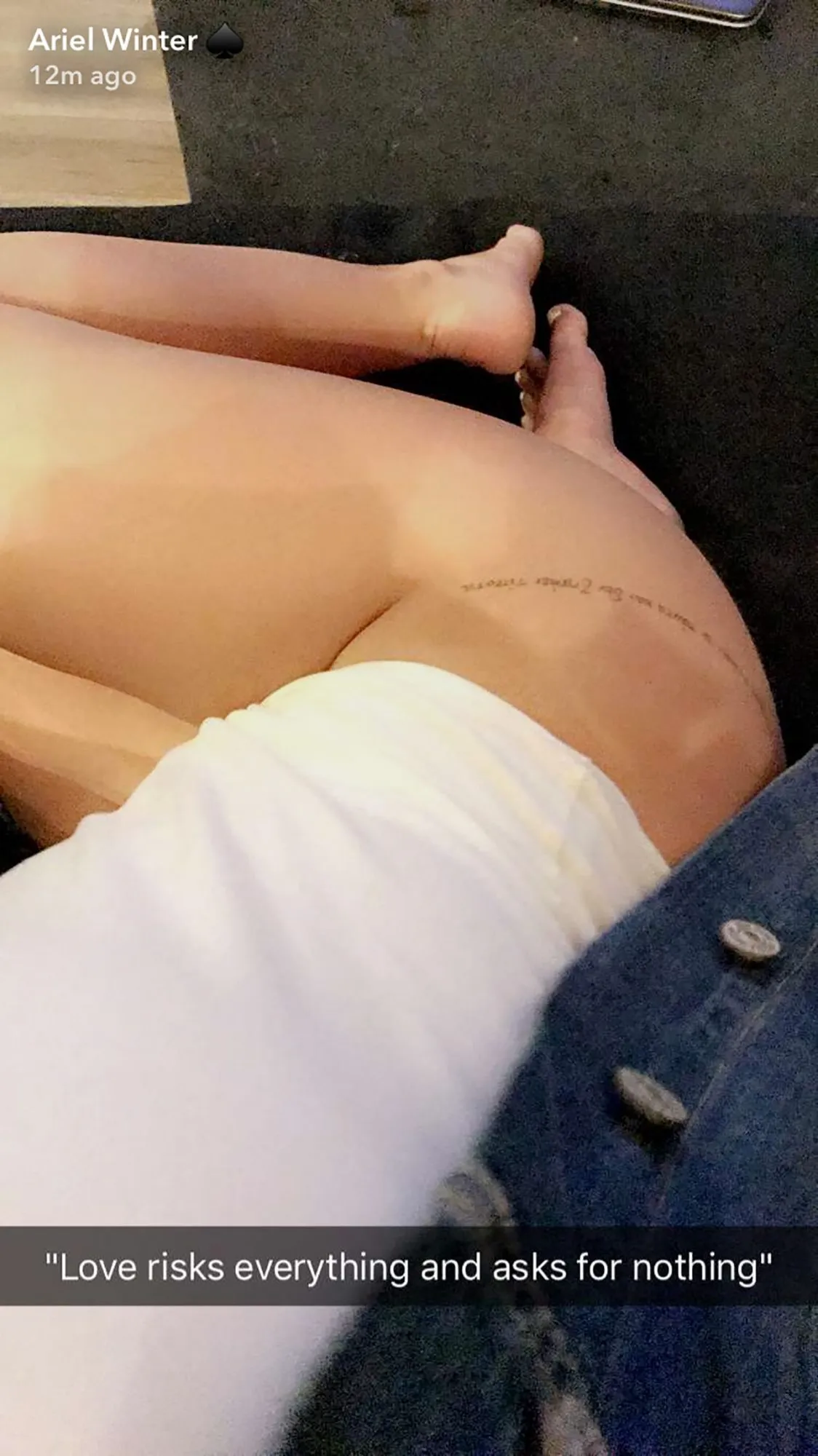 We're not sure what her current tattoo count is, but we're guessing by now it's pretty high. We do know that she's fond of sharing. In fact, back in 2016, she showcased another hidden tattoo — and it's one that back then, she referred to as one of her most meaningful.
https://www.instagram.com/p/BEKI1pIExdN
It's the initials of her nieces and nephew, and it's right on her ribcage.
"Their initials are on my ribcage, on the side where my heart is," Winter explained. "They are my inspiration, and my reason for living. Love these babies more than anything and proud to have their initials forever on my body."
Since it looks like Ariel Winter doesn't plan on stopping anytime soon, we're already looking forward to what her next ink will be.