Ariel Winter found the perfect #twinning outfit for a night out with pal Chris Galya
Ariel Winter is one of our role models for many reasons, including fashion. Now, Ariel Winter found the perfect #twinning outfit for a night out with her friend Chris Galya. And the two are super adorbs.
Of course, we ~always~ love her fashion sense, like the outfit that Winter rocked on Thanksgiving. (Hint: It was a long-sleeved short grey sweater dress that we have to have.)
But, it goes without saying that we also adore the Modern Family star for many more reasons than just her taste in clothing — like the causes she champions. For instance, ICYMI, Winter recently partnered with Dove's Self-Esteem Project, to help inspire young girls to love their bodies. Awww.
And where did Winter get some of her own body acceptance inspo? From none other than one of her Modern Family co-stars: Sofia Vergara.
"Working with Sofia Vergara and growing up with her was great, because she was, you know, a really amazing, curvy role model for me," Ariel told The Cut. "She helped me learn to accept the way I looked and love it and dress for it, and feel good about myself."
Okay, it's official: We love them both even more now.
But without further ado, here's the twinning pic of Winter and Jessie's Chris Galya.
https://www.instagram.com/p/BNSbgrLD8zn
We lovvvve it. Super sleek, huh?
Of course, you may remember Winter twinning in the past, like with Kylie Jenner. Winter had worn this ah-mazing Yousef Al-Jasmi dress to the 68th Emmy Awards this year.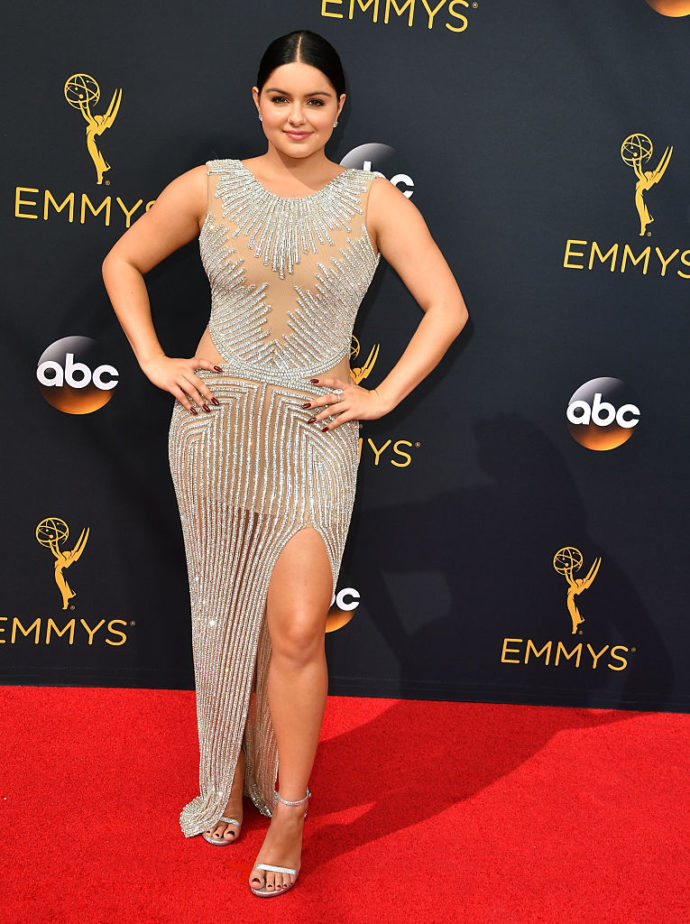 Just a few days earlier, Jenner wore it to New York Fashion Week — albeit a shorter version.
https://www.instagram.com/p/BKIXjQuBjQT
True #twinning at its finest, amirite?!
"This was actually the quickest decision," Winter said of her dress choice, reported E! News. "I saw it, tried it on, and I was like, 'This is what I want to wear,' and that's that."
Can't argue with that.
As you may know, twinning is a thing, sometimes done on purpose, sometimes not.
For instance, there was the time Tina Fey and Reese Witherspoon were twinning at the Oscars. Though their dresses weren't the same, they looked similar. So, side by side, you could say they looked like fashion twins. And we were big fans.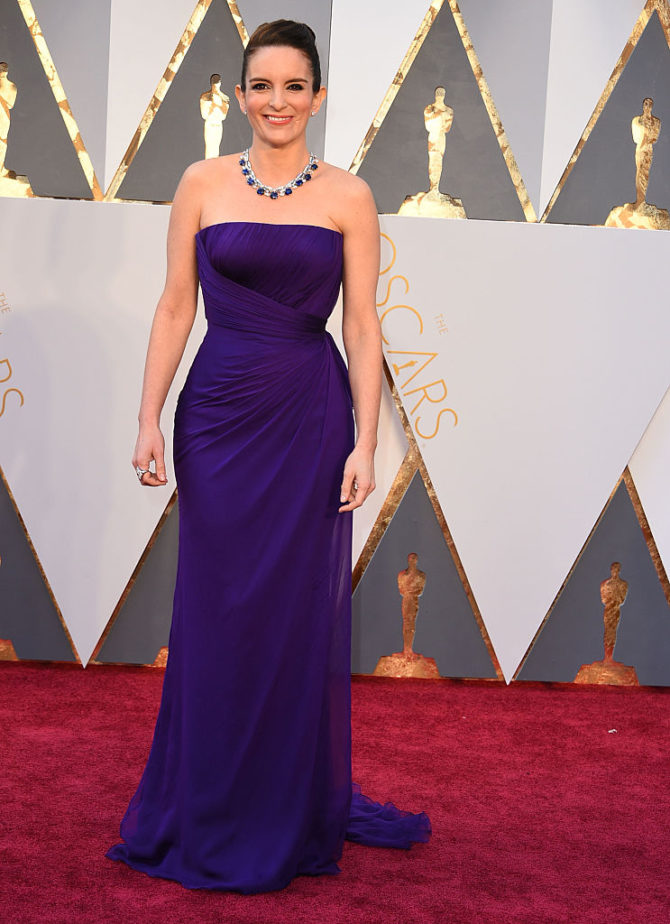 And here is Witherspoon in her "matching" purple gown.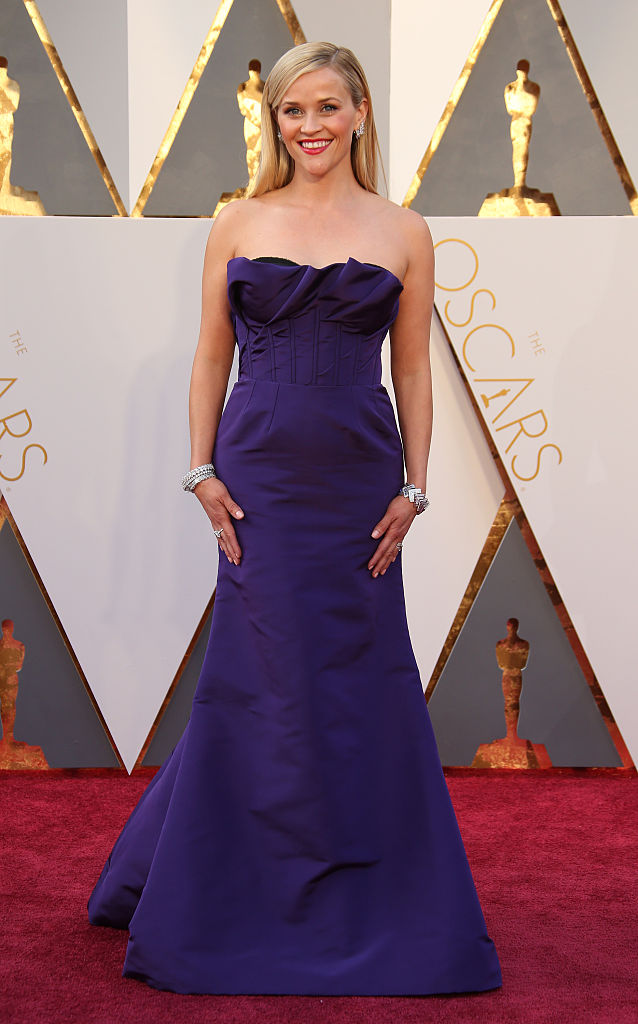 Both women look stunning, agreed?
Then there was the time Margot Robbie and Cara Delevingne were twins, wearing matching silk track suits. Their names were on the front and "skwad" was on the back.
Awwwww.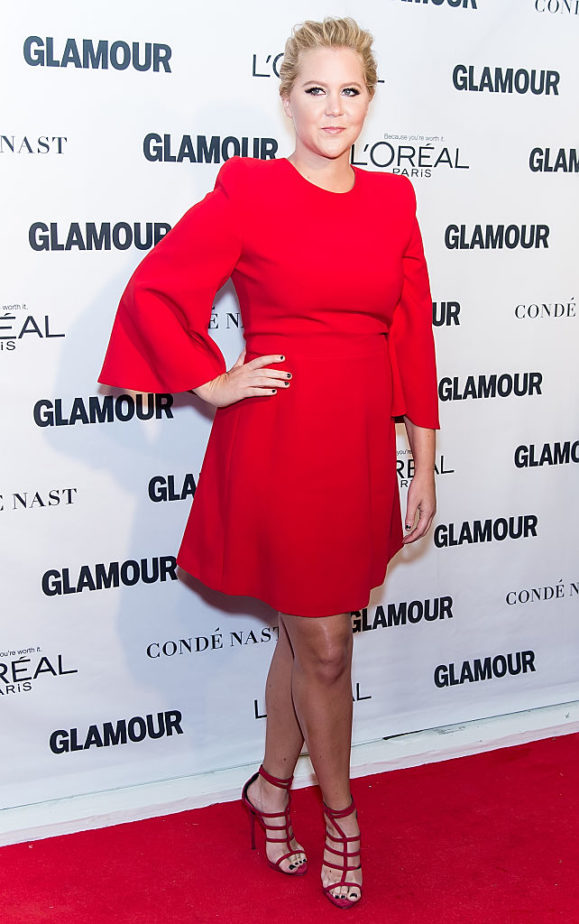 And here's Schumer's twin, so to speak.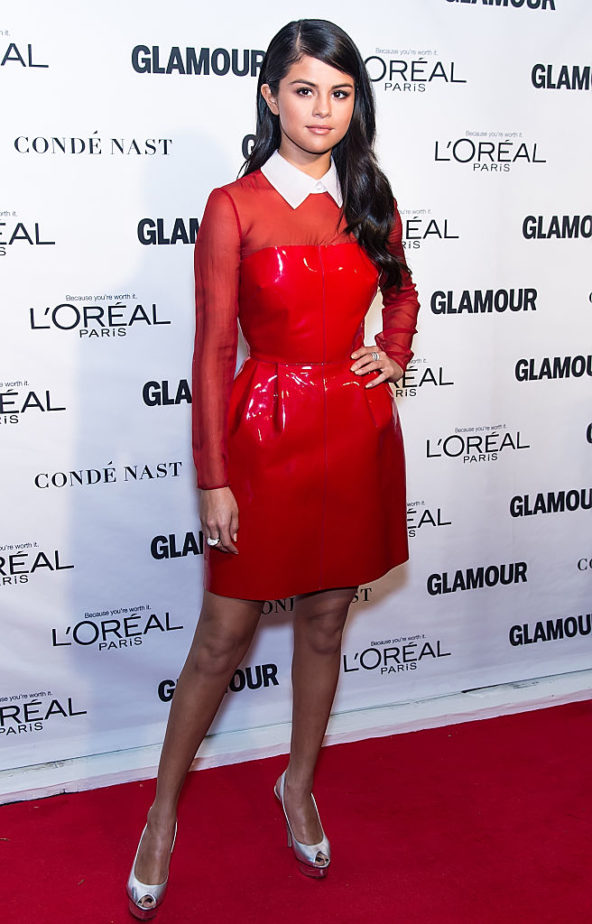 The two look gorgeous — similar-yet-different-yet-twinning, right?!
So the next time you and a friend show up to a party accidentally wearing the same thing, don't be embarrassed — embrace it. After all, everyone's doing it. Plus, it also goes to show that you and your "twin" both have great taste.
For added inspo, just think of Chris Galya and Ariel Winter twinning. Soon, you, too, will be doing it on purpose, not just coincidentally, and you'll be winning with #twinning.