Ariel Winter reminded us that thigh-high boots can still work for summer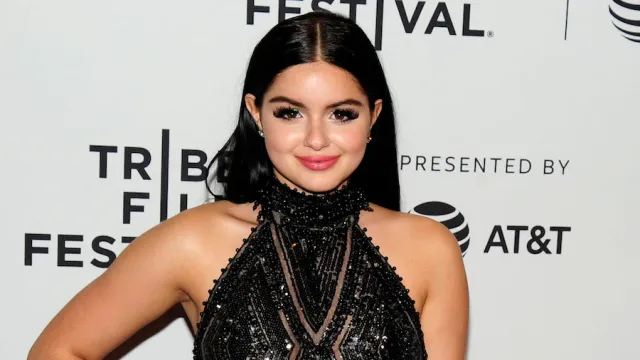 This past fall was all about exaggerated silhouettes. Super long sleeves, oversized sweatshirts, and tees that doubled as dresses were prominent on the runway and on the streets. The footwear version of this was also a staple. We're talking the thigh-high boots that could be seen on Kardashians and Hadids alike. Indeed, the sexy statement piece quickly found its way into our wardrobes, too.
Although it seems like footwear we can't wear in warmer months, Ariel Winter just reminded us that thigh-high boots can still work for summer, and that they'll leave us looking fierce in the process.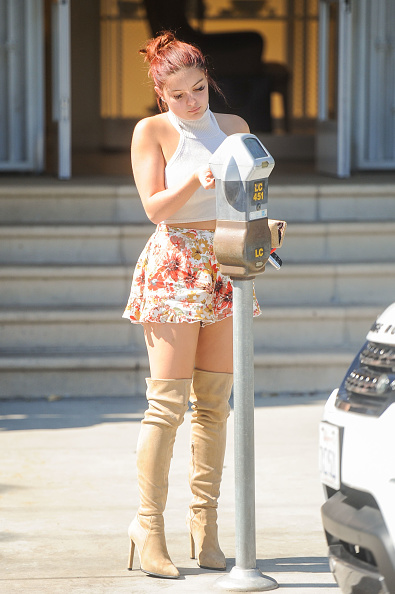 Ariel showed us an effortless way to transition our winter staple. Wearing a white crop top and loose, floral shorts, the actress proved that it's all about styling when you're trying to wear cooler pieces in warmer months.
Instead of layering leggings, tights, or pants under your boots, pair them with fluttery shorts, skirts, and dresses, like Ariel. Wearing brighter and lighter colors, as an ode to the season, will also help you turn thigh-high boots into your favorite summer shoe.
Also, instead of wearing your beloved leather pair, try suede or a lightweight fabric for breathability.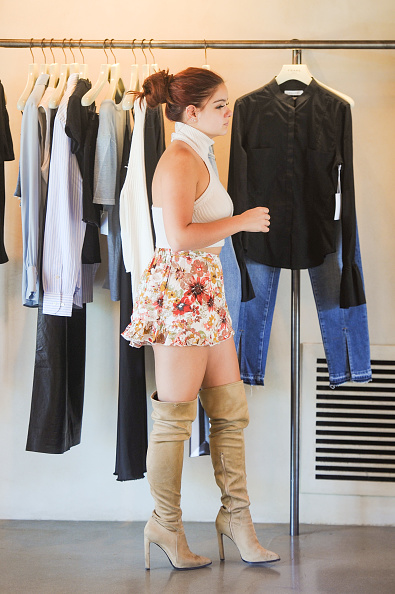 Ariel kept her look low-key, wearing her long red hair in a bun and keeping accessories to a minimum. It's summer after all, and the best outfits are the ones that are hassle-free. When you have a statement piece like thigh-high boots, you don't need much else to shine.