Ariel Winter opens up about social media and shares this empowering message
Being a teenager is hard enough — there's pressure to fit in, first crushes, first heartbreaks, and sometimes, everything seems like it's just not fair. But for celebrities growing up in the public eye, it can be a lot tougher, especially when you can't escape social media, like Modern Family star Ariel Winter.
The 18-year old actress, who's on the November cover of Seventeen, recently opened up about social media and the effects it's had on her.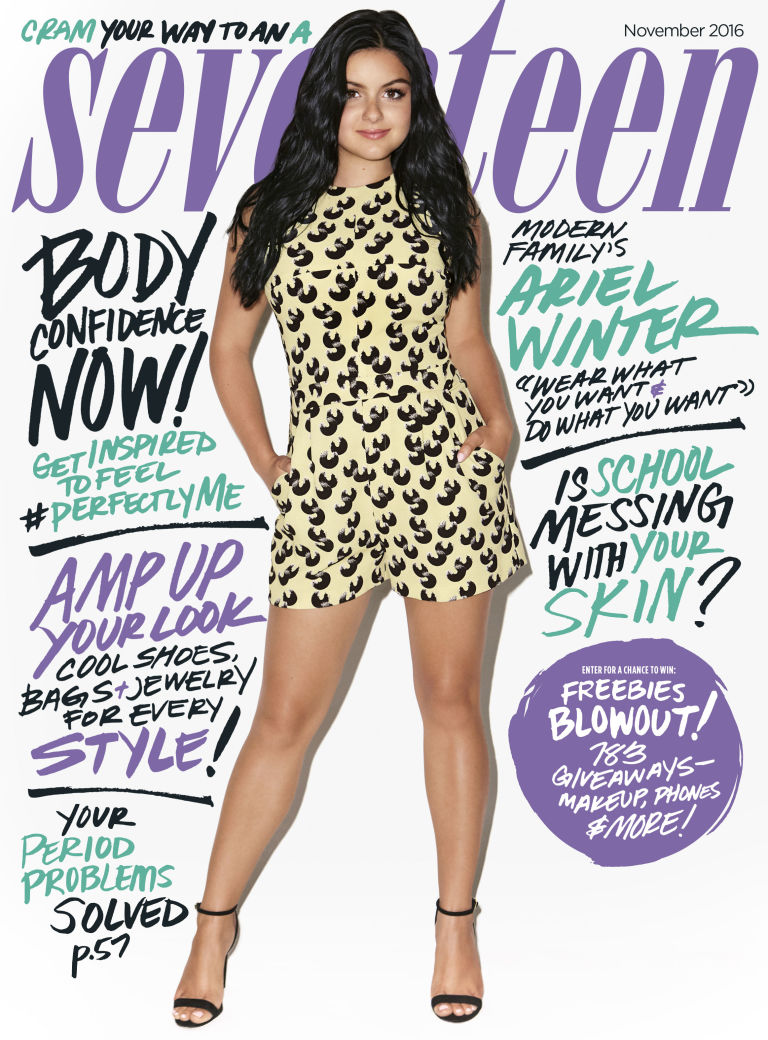 "It's definitely hard being self-conscious and having the world be able to tell you how they feel about you," she said. "Before Twitter and Instagram, if you felt a certain way about a person you didn't know, you couldn't tell them. Now I wake up and I have tweets to me about how I'm a fat, ugly blah-blah."
She makes an excellent point! Remember the age old saying, "If you have nothing nice to say, keep it to yourself?" It's definitely easy to hide behind a computer or phone screen and say something mean, but that hasn't discouraged Ariel from using social media.
"When I was younger, it took a lot more of a toll on me than it does now. Three or four years ago, I would have been devastated, like, 'Why do people feel this way about me? I'm just being me.' My sister helped me understand that people will say those things regardless of how you look. I tell myself every day, 'I look fabulous.'"
She's right about that — she IS fabulous! Like, did you SEE her in her graduation party dress?
https://www.instagram.com/p/BG3fZ_hkxde
You can read the full interview here.