Ariel Winter expertly shut down some man who said she dressed like she's asking to be harassed
Some man on Twitter (cue the collective eye rolls) decided that women's clothing is the reason why there is so much sexual harassment in Hollywood and chose Ariel Winter as the poster child to make his point. The Twitter user linked to a photo of Winter in a low-cut black dress at the 29th Annual Palm Springs International Film Festival and wrote alongside it:
"The problem with #SexualHarassment in #Hollywood deeper than all the #activists think; let's take @ArielWinter1 i.e.: I'm wondering why she even put the dress at all. If you put your #tits on display don't be surprised when some guy wants to grab them. #BS #MeToo #TimesUp."
Ugh at all of this: Using the #TimesUp hashtag. Having the audacity to suggest that her outfit is "asking for it." Victim blaming.
First of all, Winter looked like millennial Elvira and totally slayed, btw, but more importantly, she had an intelligent and badass response to the slut-shaming.
"You're right. I guess I shouldn't be surprised," Winter sarcastically tweeted. "And I guess if this is what I should expect, then he should expect my pretty little foot in my high heel kicking him right between his legs. My body is mine no matter what I wear. Women aren't objects to be fondled. Period."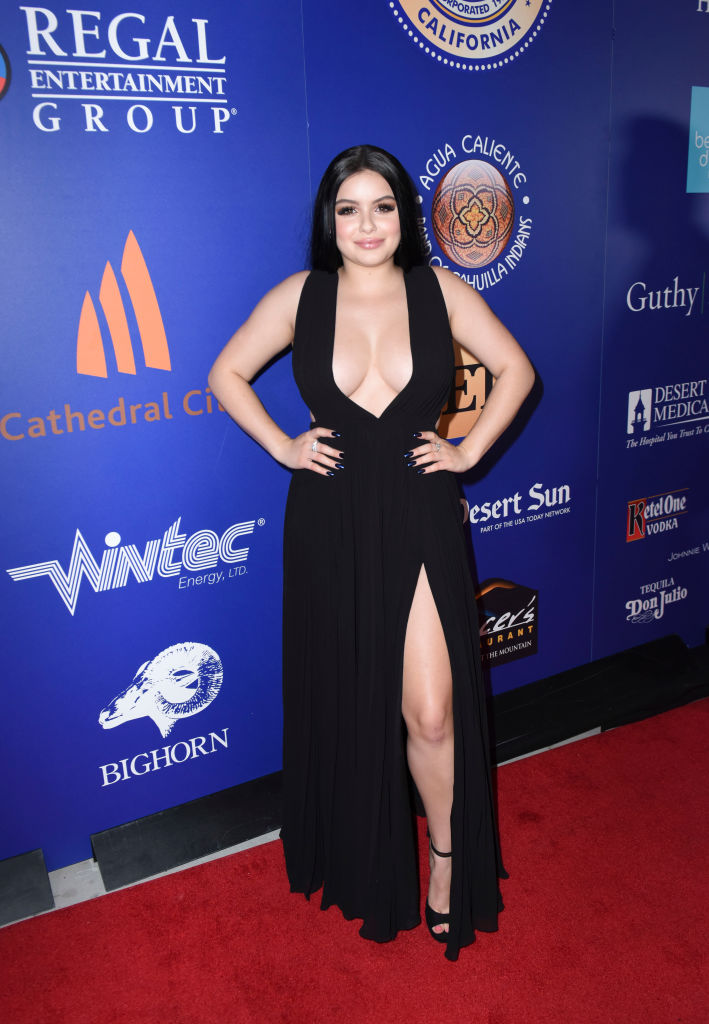 Winter put it perfectly: "My body is mine no matter what I wear. Women aren't objects to be fondled."
How many times do we have to say this: Stop telling women how to dress — start telling men to stop harassing/groping/raping.