Even Ariel Winter has single gal problems and we relate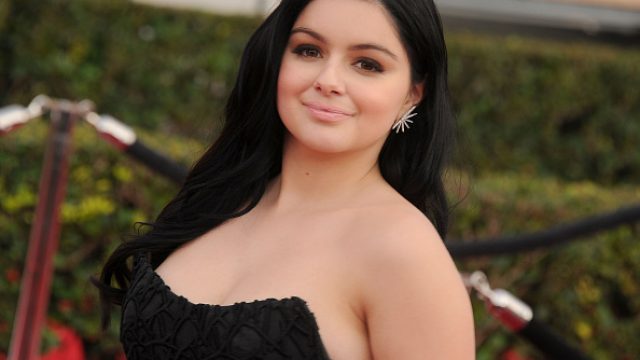 Thanks to social media, Ariel Winter has already proven countless times just how adorable she is. Just this past week, she adopted a German Shepherd named Chloe. And we love how much she loves herself — as shown by her many cute bikini pics and powerful, body positive messages.
Now, Ariel has gone and made herself even more adorable by sharing her dating woes on Instagram:
https://www.instagram.com/p/BJ30cIuj-he
Could she be any cuter? After a recent breakup with ex-boyfriend Laurent Claude Gaudette, it seems she's in the mood to start seeing someone new. And we're pretty sure that many recently single ladies can relate to her post.
Ariel's Instagram shows that she is doing exactly what you should do after a breakup, though — besides spending time with her new pet, she's also:
Spending time with the Modern Family cast and crew:
https://www.instagram.com/p/BJh8MgnDFJg
Sharing inspirational messages:
https://www.instagram.com/p/BJLTPCnDrCB
Spa-ing it up with her sister:
https://www.instagram.com/p/BI2zxDJDaaE
And sharing some amazing photos of herself:
https://www.instagram.com/p/BI7jmbgDXNr
Good luck on the dating market, Ariel! You got this!