Ariel Winter says her first day of college was "ruined" by paparazzi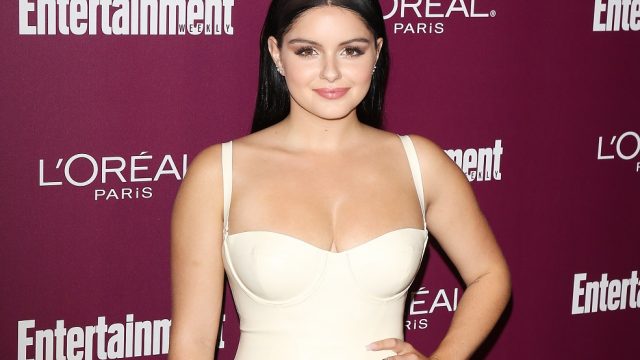 When you're constantly walking red carpets, it can be tough to maintain a normal life off-screen. Modern Family star Ariel Winter just attended her first day of college but claims that it was "ruined" because paparazzi lurked on campus for a few photos.
The 19-year-old star is attending UCLA after being accepted back in 2016. While it's a shame that others had to ruin her moment for a tabloid shot, it's something Winter has grown used to. In fact, just recently, she sounded off on the fact that it's tough to be normal while constantly being followed.
Photos of the star have circulated which show the star heading off to class in a pair of daisy dukes and platform tennis shoes.
But have no fear — Ariel Winter's biggest fans have her back. Some of them even noted that the paparazzi could have been a little less in-your-face about getting the photos.
https://twitter.com/udfredirect/status/913524606773993472
false
While a lot of people have interest in Winter, hopefully it's just a "first day" thing, and she won't have her entire semester online for everyone to see. College is difficult enough as is even when you're not a notable cast member on one of television's biggest shows.
Still, we hope that Winter doesn't let the interest surrounding her first day deter her from her studies — especially since she's been talking about her "college dream" for quite some time.
"[I'm] definitely still going though when I'm able to!" she said to Entertainment Tonight last year, after deferring. "My college dream is not going away."
Winter, who said she has no interest in quitting acting anytime soon, has expressed an interest in political science. We hope she gets a tiny bit of privacy to complete these goals in the future.