Ariel Winter dyed her hair bright red and is giving us Little Mermaid vibes
You know we love a good celeb hair change, and this might just be one of the best we've seen in a while. In a totally unexpected move, Ariel Winter debuted bright red-orange hair this weekend, as well as some freshly added choppy layers.
https://www.instagram.com/p/BxBwlE9AW8Z
The huge change comes courtesy of Tabitha Dueñas, who did the color, and Tim Dueñas, who did the cut, at Nine Zero One Salon. And as Winter pointed out on her Instagram, captioning the photo with lyrics from "Part Of Your World," the end result is totally reminiscent of the OG Ariel from The Little Mermaid.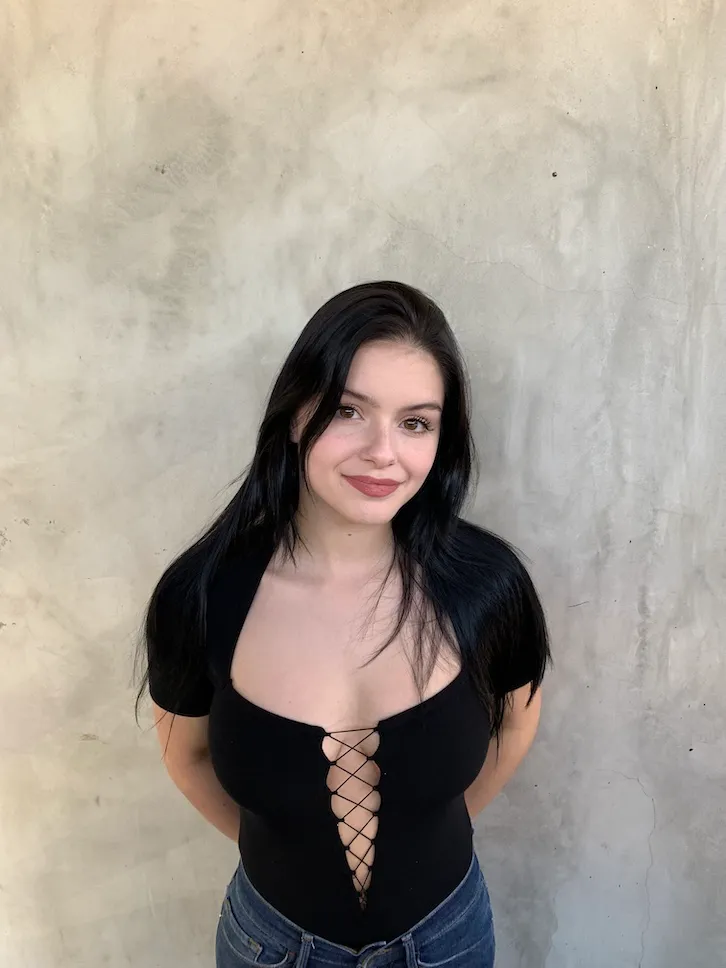 "I collaborated with Ariel on this as far as inspiration," explains Tabitha. "Some of her reference photos included Jessica Chastain. We wanted it to be vibrant, but still natural. More in the copper family then violet."
Tabitha continues, saying, "to fit it to her personal style we went for a fiery version. Rather than a brown base red, we went for super bright. For her style and skin tone, she needs to be either dark-dark, bright white, or intense red. Nothing in between.
"My hidden secret for perfecting color is keeping it healthy. We have so much technology in product these days. I use bond builders every step of the way. Spraying the hair with Joico defy damage before color and adding Olaplex to every formula. Also using treatment based conditioners with every rinse. The trick is to lift the hair as evenly as possible with the least amount of damage. So your final shade takes evenly with tons of vibrancy and shine."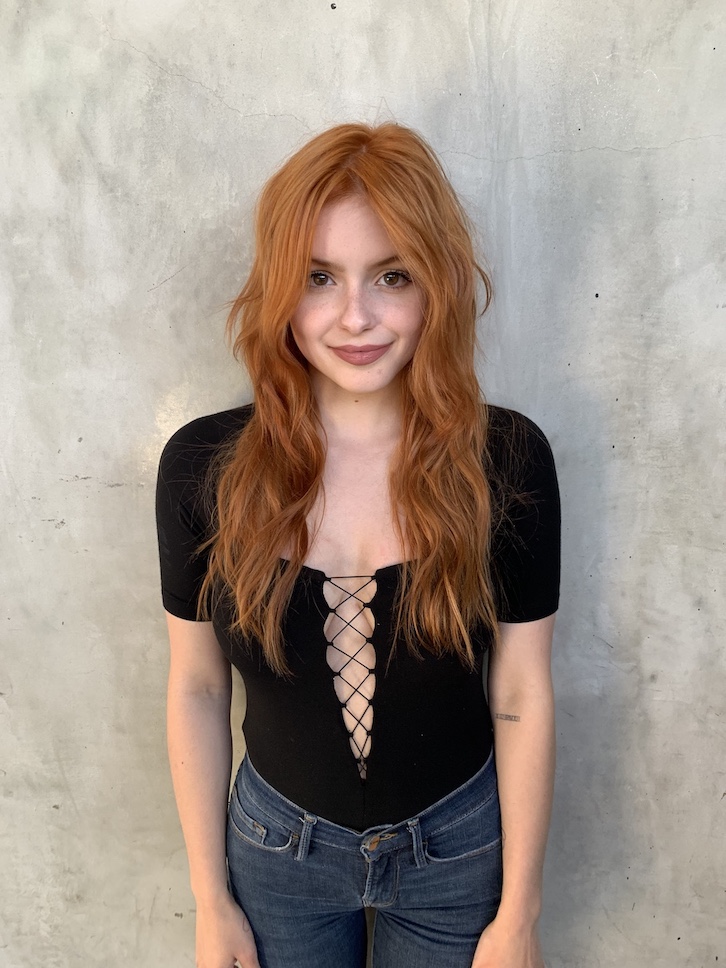 This isn't the first time we've seen Ariel Winter as a redhead, and we certainly hope it isn't the last.