17 times Ariel Winter set the red carpet on friggin' fire in 2016
There's so much to love about the hit show Modern Family. And one of our favorite parts is the insanely talented cast – in particular, adorable bookworm Alex Dunphy, played by the amazing Ariel Winter. Between slaying her part as Alex on Modern Family, giving advice for dealing with on-line haters, and being a general all-around badass, Ariel can basically do no wrong in our eyes! And, of course, she's become a major red carpet expert. In fact, 2016 was a REALLY GOOD year for Ariel and fashion. Whether she was dripping in diamonds at the Emmy's or keeping things casually cool during the summer, we could NOT get enough.
Here's a look back at Ariel Winter's most iconic red carpet looks from 2016.
1. When she started off 2016 with a bang in this drop dead gorgeous black lace gown at the Screen Actors Guild awards.
2. When she looked picture perfect in this amazing bodycon and choker combo at a Grammy Awards party.
3. When she continued to slay the choker game at the Vanity Fair and FIAT Young Hollywood Celebration.
4. When she looked like a winter princess in this magnificent white ruche dress.
5. When she stunned in this simply chic all black jumpsuit.
6. When she dyed her hair a GORGEOUS red color and turned heads in this sexy AF LBD.
7. When she broke all the rules and looked super summery in this awesome bathing suit.
8. When she channeled Beetlejuice in this amazing striped suit.
[tempo-video id="5238137099001″ account="4607804089001″]
9. When she looked absolutely pretty in pink (with her hair in double pleats!).
10. When she wore a lace up mini and we were like, "UM, WANT!"
11. When she totally nailed the (un)dressed trend like a boss.
12. When she was practically dripping with diamonds at the Emmy Awards.
13. When she made a simple pair of high-waisted grey pants look like the most chic AF thing ever.
14. When she made her lingerie the star of the red carpet and it was PERFECTION.
15. When she wore ANOTHER perfect LBD and looked like a total siren.
16. When she looked like an absolute boss in this business smart white pants and chic black top comb.
17. And finally, when she looked like an ancient Roman empress in this beautiful sheer gown.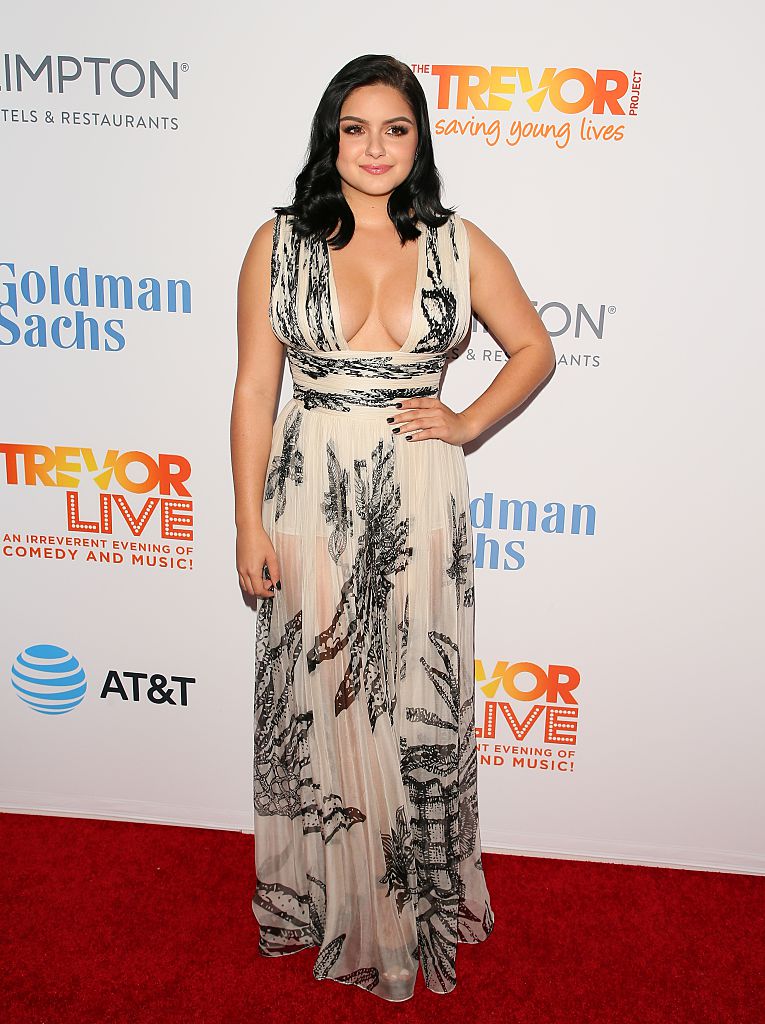 2016 has truly been the year of Ariel Winter.