Ariel Winter channeled Posh Spice's style at the Dodgers' Blue Diamond Gala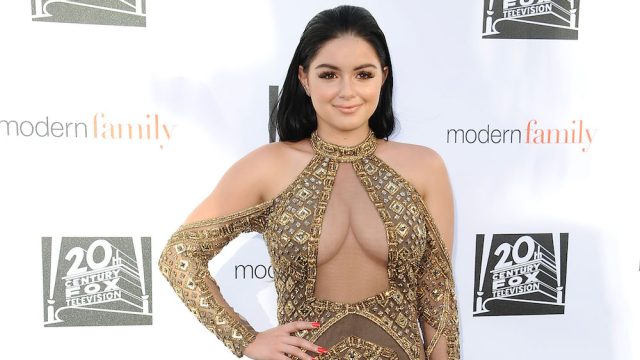 From her bathing suits on the red carpet to cutout couture, Ariel Winter is a total style icon. But it's not just Ariel's glam minidress looks we love — it's also her attitude about wearing them. "As long as you feel good about yourself that's what matters," Ariel shared in a statement last month while defending one particularly fierce outfit.
But this weekend, Winter wasn't just giving fashion inspo — she had clearly been inspired herself. Because when Ariel showed up to the Dodgers' Blue Diamond Gala this weekend, we picked up some serious Posh Spice vibes.
Just look at this gorg mini and these strappy heels — can't you picture Victoria Beckham circa 1997 in the same exact outfit?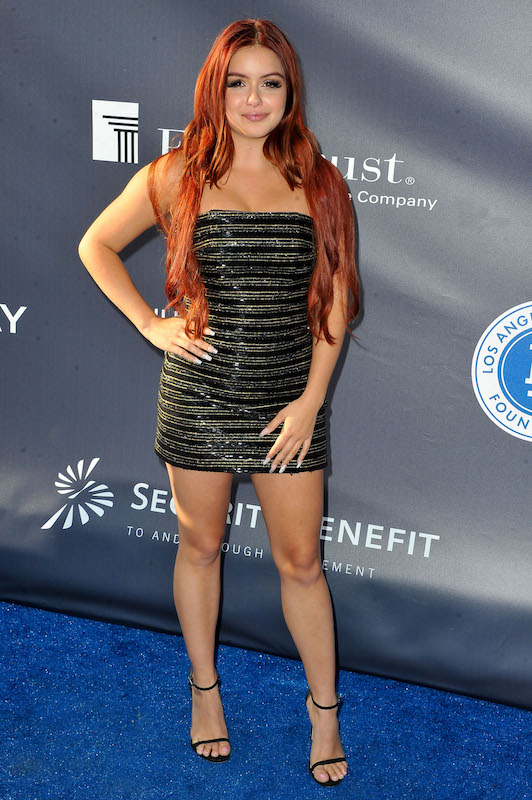 Now take a look at Ariel side-by-side with a shot of Posh from the 1997 MTV Video Music Awards.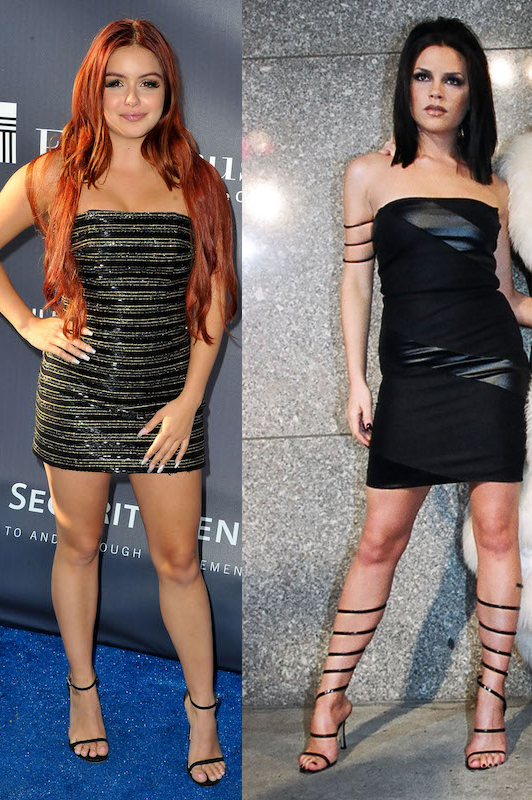 See what we mean?
Ariel is totally rocking Posh's signature look.
And she looks absolutely amazing in it. The star stepped out with her boyfriend, Levi Meaden, who she shares a house with.
https://www.instagram.com/p/BVI2L83BOkA
The two seem more in love than ever, and we love how happy they are.
"I have to say he is the most incredible person I've ever met and that I'm so lucky to be with him," Ariel shared in an interview with Refinery29. "He's always complimenting me and making me feel special and beautiful. We went grocery shopping today, and I was in, like, a weird T-shirt that I kind of hate and my semi-pajama pants, and he still took the time to tell me that I look pretty. Even when I do feel bad about myself, he's just there to support me and pick me back up when I'm feeling down."
Our girl clearly knows how to stand up for herself — recently, Ariel held her own against criticism from her estranged mom — but we love that she also has Levi to remind her how awesome she is.
Plus, in his sleek black suit, Levi's definitely playing the Beckham to Winter's Spice Girl.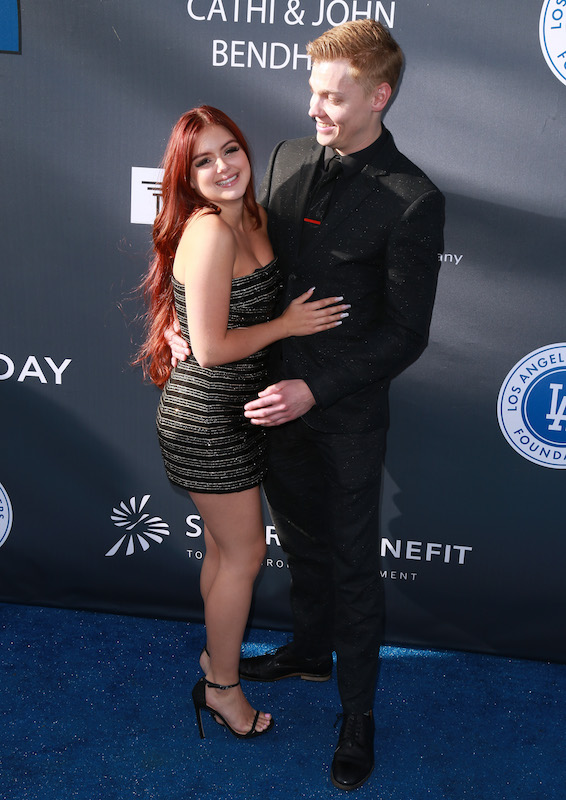 Now that's what we call relationship goals.