Ariel Winter poses with a wallaby while making a "Zoolander" joke, and it's perfect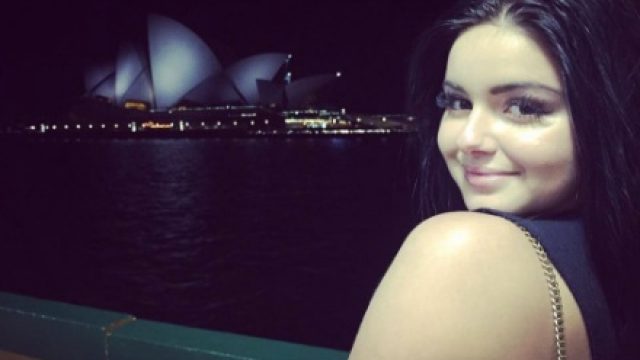 It's great to smile in photos and everything because that's what you're "supposed" to do, but it's also fun to recreate the "Blue Steel" pose from Zoolander every once in a while. At least…this wallaby seems to think so.
And um, we're jealous that she and her BF Levi Meaden got to hang out at the famous Taronga Zoo during their summer vacation in Australia (where Meaden has been working on Pacific Rim Uprising), let alone step inside the wallaby's stomping ground! No fair! Just kidding…we're super happy for them, and this selfie is utterly perfect. Animals just get us every time.
https://www.instagram.com/p/BQtg_l5hO-u
"She wanted us all to do Blue Steel but we weren't down," Winter wrote in the caption.
via giphyDuring their visit, Winter and Meaden also got to spend quality time with the…SNAKES! We're not AS jealous of that perhaps for obvious reasons, but it does look kinda fun.
https://www.instagram.com/p/BQsDT8_BtVA
Okay, these two lovebirds are just the cutest (even when holding a slithering snake). We couldn't be happier for Winter and her new beau, who are utterly charming together.
https://www.instagram.com/p/BPUVI2OAc3-
Oh my, this is almost too much. Is that the Sydney Opera House in the background? Quick question, why weren't we invited on this magical trip?
https://www.instagram.com/p/BPcL02Qjy3P
Ariel, are you there? WHY?!
https://www.instagram.com/p/BMzYsjqjhmq
Okay, calming down. We're totally vicariously living through Winter right now. Or maybe, planning a quick trip to the land Down Under, because there's no time like the present.