Ariel Winter totally nailed her Playboy Bunny costume in these new Insta pics
We're all about Ariel Winter at HelloGiggles. She's smart, talented, and such a great body-positive role model for girls the world over. She also stands us to bullies all the time, and is never afraid to be herself! We seriously cannot get enough of her!
That's why on Friday we got totally excited for Ariel Winter's Playboy bunny Halloween costume. The Modern Family star gave us a sneak peek on Snapchat, and it was completely perfect! She went really old school Playboy bunny, and everything from the leotard to the cufflinks were seriously spot on. Her friend even dressed up as Hef to complete the look!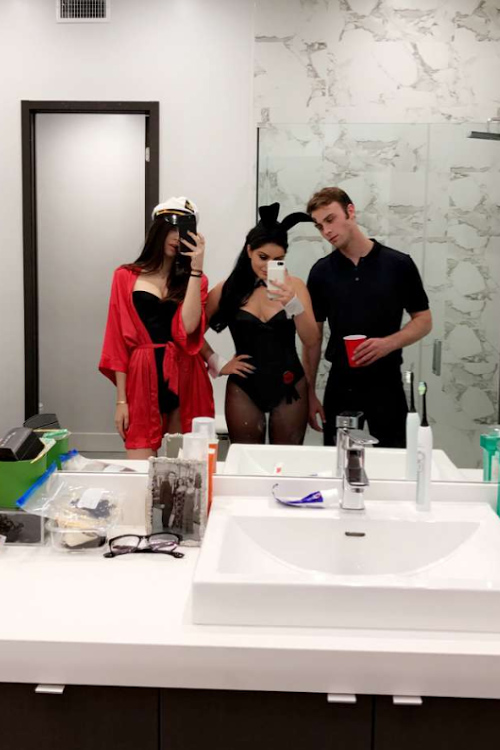 Honestly, the only thing missing was the Instagram pics.
So we're super psyched to announce that she just posted some new pictures of her great costume on Instagram this weekend. The photos gave us so many perfect new details about what was already an incredible Halloween look.
On Saturday, she posted this full-length picture to show off her adorable fuzzy tail and her awesome stiletto heels, which seriously make the costume.
https://www.instagram.com/p/BMH9hqNjNbb
(But truthfully, her best accessory is that sassy backward glance to the camera!)
And these pictures of her goofing around with her friend dressed as Hugh Hefner are seriously too adorable.
https://www.instagram.com/p/BMKLS8_ju6R
Even Hugh Hefner's got to agree, this is the coolest, classiest Hef and bunny combo the world has ever seen!
Although Ariel's costume is great, what really makes it is how happy and carefree she looks, and how much fun she's having with her friend. And that's truly what Halloween is all about, dressing up and having lots of fun! So happy Halloween, Ariel Winter! We think you are (and look) amazing!