Ariel Winter looked like a chic AF boss in this gorgeous cut out top and satin white pants combo
Ariel Winter is the ultimate girl's girl. Not only can she dress her butt off, but the actress just dropped some serious advice for dealing with haters online — which obviously makes us love her even more. The boss lady attended the Glamour Women Of The Year 2016 LIVE Summit in Hollywood yesterday, and gave her two cents on the panel discussion.
This isn't the first time the 18-year-old has had to address online bullying. In fact, getting ugly comments on Instagram is pretty much normal to her. But, the actress doesn't let them get her down, and instead continues to look glam and slay.
Ariel wore a really cute black and white pants combo to the event, and looked like the boss she is.
Her entire look was pulled together really well. But, we're not surprised. Ariel always seems to look super chic in everything she wears!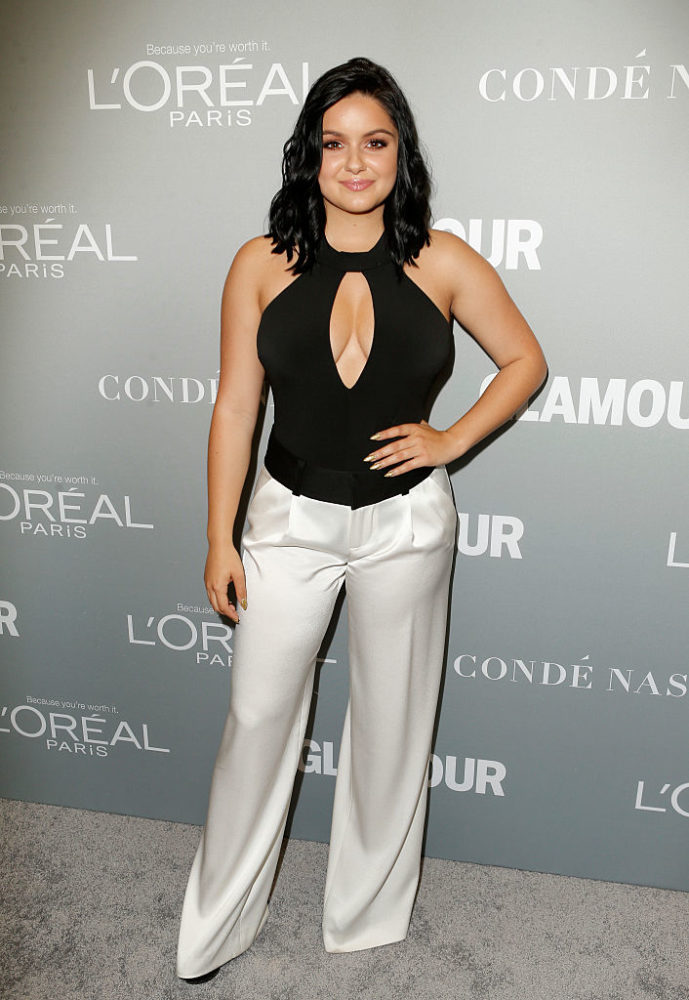 We're total fans of the sleek and lengthy pants look, and we think Ariel looks amazing! Her outfit is so sophisticated and chic, and accents her body really well.
The Modern Family star has been known to open about not always being confident, and that's why we adore her so much. She doesn't try to be perfect…she just tries to be herself. And we totally get those self-love vibes from her sense of style!
There's nothing like a boss lady using her experiences to help empower others.