Ariel Winter paired a sheer green crop top with a lacy bra for a sultry spring look
Ariel Winter, aka the queen of sultry, just came up with another look we're all swooning over. In her latest springtime ensemble, Winter paired a sheer green top with a white lacy bra. She posted a photo of herself to show off her new Dr. Woo tattoo, but we think the real star of the snap is her layered top.
Wearing a layered mesh top over a basic bra has been back in trend for a while now. It definitely coincides with the '90s fashion resurgence. But we've really only seen black mesh tops over basic black bras.
Winter's look opens up a new can of very fashionable worms.
https://www.instagram.com/p/BVYKZjYh1hm
In theory, wearing a lace bra under a mesh top should look confusing with all that see-through fabric going on. But Winter somehow makes it work, which of course makes us want to make it work.
First, we'll need a basic colored mesh top. Thankfully, Forever 21 has us covered. When choosing a mesh shirt to wear with a lacy bra, choose a shirt with a small mesh pattern. Tighter mesh will make the piece seem more uniform and solid, and the eye will naturally go to the lace of the bra.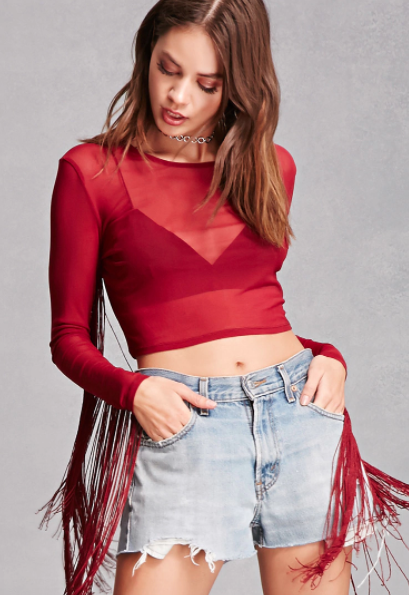 This army green mesh ringer tee ($12.90) would also work great. Plus, this is the same color as Winter's top in the Instagram post.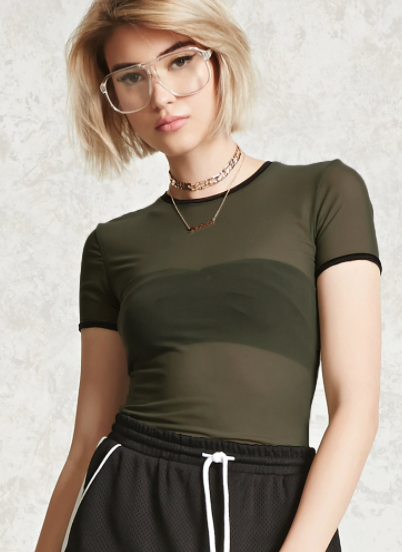 Then it's time to pick a lacy bra to pair underneath. The ASOS bridal section has so many great white bras to choose from. We liked this ASOS balconette-style bra ($23). It's similar in style to Winter's, and offers enough coverage to be worn under a mesh shirt.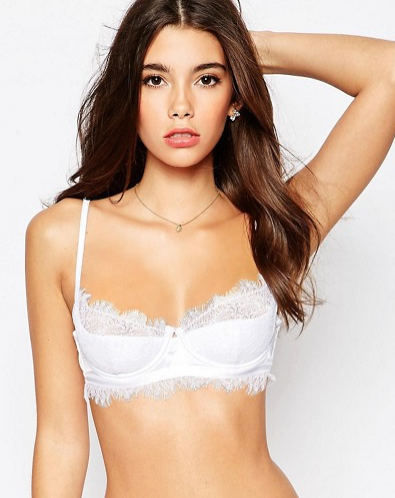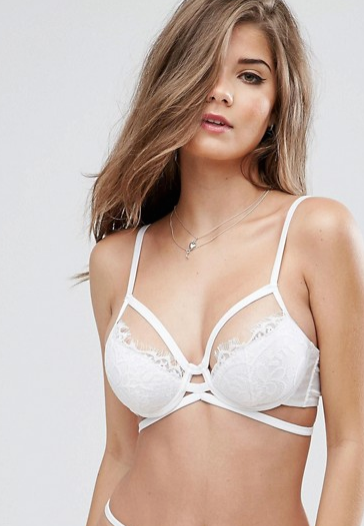 You'll definitely make a statement and turn heads in this Ariel Winter-inspired outfit! Own the ensemble and feel as powerful as you look.