Both Ariel Winter and Kate Hudson rocked pantsuit chic looks so we should all be wearing this now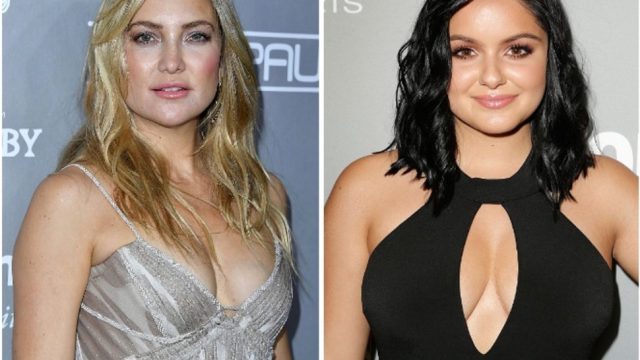 It's no secret that we're always watching out for amazing trends and style ideas from our favorite celebrities. When one superstar wears an incredible look, it's enough to turn heads. But when two superstars wear similar looks… that's enough to make us go out and buy it ourselves.
While both looks were obviously distinct on each of the women, we can't help but see the similarities. And now that we see the look they're going for, we have new #stylegoals for ourselves.
https://www.instagram.com/p/BM2DtN8jFJo
She showed off her amazing body with the black cut-out top that contrasted dramatically her satin white pants. She made good use of her white blazer by delightfully draping it over one shoulder, adding even more pizazz to her look.
https://www.instagram.com/p/BM0YiEcjGUq
Meanwhile, Kate Hudson decided to wear a white pantsuit and (also playfully cut) black top while hanging with Michael Kors.
Kate also chose to rock her blazer in an untraditional way. She let it hang on her shoulders to make her look très chic.
Oh, and Chrissy Tiegan also wore a black and white pantsuit combination out recently, so basically this is what everybody who's anybody is wearing.
If you were wondering what the "it" outfit to wear is in the upcoming months, it seems like this is most definitely the winner.