It looks like Ariel Winter just scored a new magazine cover!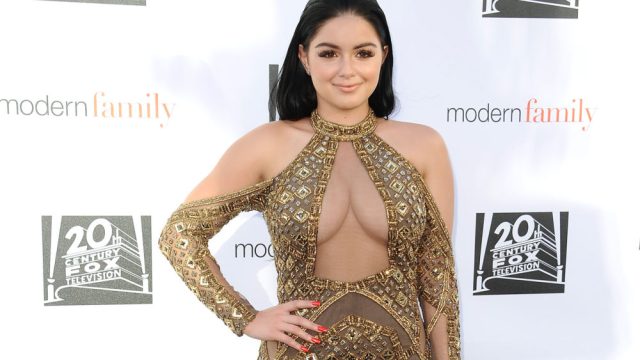 We can never get enough of Ariel Winter. Yesterday on Instagram, Winter shared a new picture from her latest venture. Imagista, a "global cultural publication," has a very classy old Hollywood vibe. In their "On the Edge" category, you can learn about the hottest new faces in music, movies, art, and fashion.
And it seems like Ariel Winter is being featured next.
Winter has long since made herself known in the fashion world, and though she has been the cover star of magazines before, Imagista is different. With her deep lipstick and perfectly mussed hair, Winter looks truly like a fashion iconic. Her style is elegant and she looks amazing.
We are getting major classic Hollywood vibes here.
https://www.instagram.com/p/BWlH7VFhKTZ
Imagista hasn't said anything yet about a collab with Winter, but based on Ariel tagging them in the photo — and the fact that Imagista's covers featuring Troian Bellisario and Theo Rossi are similarly styled — we've got some ideas.
The black and white images are mesmerizing.
The interview isn't live yet, but we already cannot wait to read what Winter has to say. Winter has one of our favorite strong, feminist voices. We have always loved how open she is about her body image and the criticism she receives for dressing however she wants. Winter has no problem telling body-shamers off and speaking her mind on a variety of subjects. It is so refreshing to see someone who was raised in the public eye clap back so effortlessly.
We imagine the interview in Imagista will be no different.
And this is just the beginning of Imagista's foray into print publications. Though they've been around for a while, it seems like they've only just started launching a physical magazine earlier this month. It's fitting to us that they'd choose Ariel to be one of their first new cover stars.
Congratulations, Winter! We love seeing you thrive.