Ariel Winter and her BF casually holding a snake is adorable even if you're not a Slytherin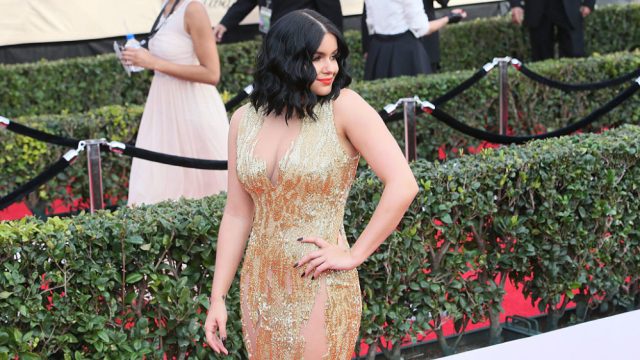 We love how confident actress Ariel Winter is, whether she's promoting body positivity or, in this most recent case, holding a snake. That's right, Ariel Winter casually held a giant snake while visiting the Tarongo Zoo in Sydney with boyfriend Levi Meaden. The two seem very comfortable. This is crazy, considering she's holding a snake. We bet Draco Malfoy and Harry Potter would be impressed.
Ariel Winter, confident and cool.
https://www.instagram.com/p/BQsDT8_BtVA
Look how happy the two lovebirds are together! In fact, they often post couple photos on Instagram:
https://www.instagram.com/p/BQgW_VrAwHX
https://www.instagram.com/p/BQLu-sBAMnB
https://www.instagram.com/p/BPUVI2OAc3-
Awwww. Ariel and Levi have been dating for a few months and made their red carpet debut together in December.
The Modern Family star turned 19 three weeks ago and seems to be having a blast. This is impressive, considering she's literally grown up in the public eye. (We know how hard the limelight can be.) Ariel Winter recently told Self that one of her role models is her co-star Sofia Vergara:
"She could see that I was struggling a little bit with how to deal with my body, and was always trying to give me advice, like: 'Here are some brands that would look good on our body type,' or 'Wear whatever you want, and feel good about yourself.'"
We are so relieved to hear that there was someone on set to encourage Winter. Seriously, it's not easy being a famous teenager. But Ariel Winter holds her head up high! If her Instagram photo is any hint, she's handling adulthood with aplomb. We love seeing her smile. And if Ariel's Instagram account is right, so does her boyfriend.