We're so here for Ariel Winter's Instagram post about shaming girls with school dress codes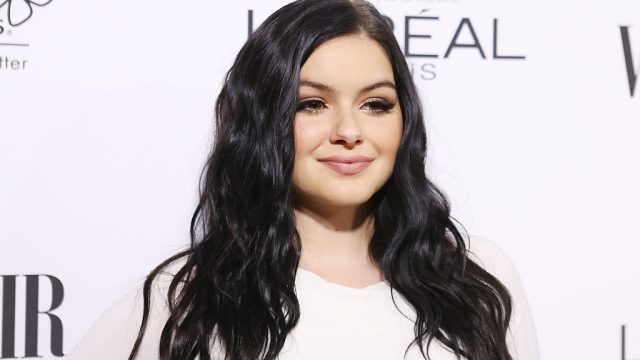 It's no secret that Modern Family's Ariel Winter has dealt with her share of body-shaming. From her breast-reduction scars to her simply wearing a bikini, Ariel has been bullied online more times than any of us can count for simply being a living, breathing human. What's amazing about Ariel, though, is that she constantly stands up to her body-shamers, and she uses them as inspiration to make the world a better place for girls everywhere — such as her latest Instagram that specifically addresses the totally bogus dress code issues in too many schools today.
Ariel posted a picture of a sign taped to a door that reads:
The whole thing makes us say YAAAAAS, and clearly, it resonated with Ariel, too.
Ariel raises a very important point, especially after all of the dress code controversies we've heard in the recent past. Girls have been asked to hide their collarbones, their shoulders, and pretty much their entire bodies. These students have been sent home and denied their education until they change, all to avoid "distracting" boys — which, TBH, is insulting and degrading to *both* genders.
All the props to Ariel Winter for constantly standing up for what's right and for using her vast platform to speak out on these issues.