Ariel Winter is a fan of this brand's dresses, and they're all under $100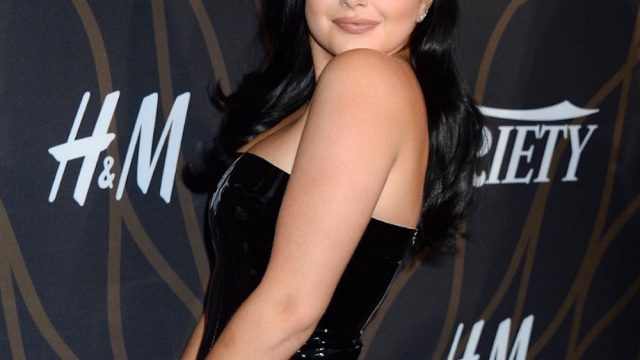 There's nothing better than when extravagant style comes with a not-so-extravagant price tag. Ariel Winter can attest to that.
Ariel Winter is known for her affinity for sultry silhouettes, and it would seem that she's got a particular love for an Australian brand by the name of Meshki. If the name sounds familiar, that's probably because it is, considering that it's quickly cropped up as an it-girl brand with fans from Emily Ratajakoswki to Hailey Baldwin. Ariel's cornered the market on the brand's sizzling dresses, though, and the best part is that they all ring in at around $100.
Go ahead, prep your credit cards and break out into your happy dances, folks. We're about to score some gorgeous dresses on the cheap!
https://www.instagram.com/p/BXlol9thrtf
For starters, the Modern Family star donned this sexy black latex tube dress by the brand. (Doesn't it look like a gem scooped straight from Kim Kardashian's closest?) And while Ariel certainly does it justice by making the Kardashian-inspired dress look ~hella~ expensive, the Saski dress actually only costs a cool $80.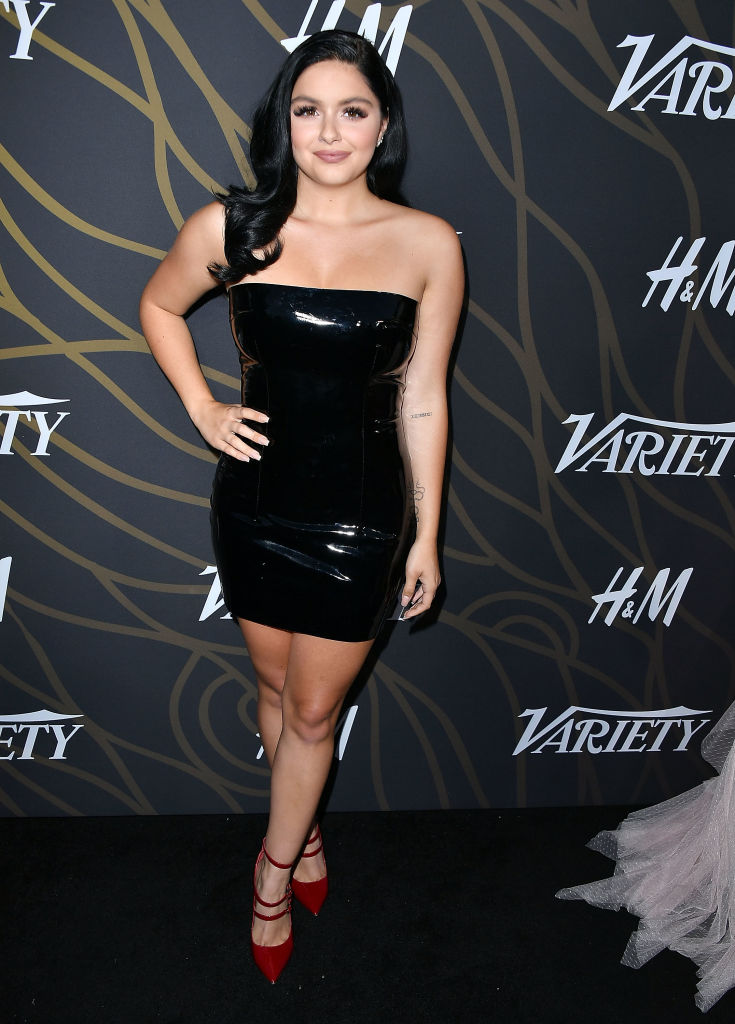 The slick latex dress was such a good deal, she snatched up the nude version as well.
https://www.instagram.com/p/BZCVGFfALjG
You might remember when Ariel rocked this dazzling sheer silver dress on Jimmy Kimmel Live (Jennifer Lopez is also a fan, cough, cough). Turns out that stunner was a Meshki original too, and is only a mere $120.
https://www.instagram.com/p/BT7f-WegqZi
Channeling her inner '90s supermodel, Ariel recently slipped into a pearly satin slip dress with sparkling spaghetti straps. At only $72 a pop, this sleek mini dress proves the best dress deal Ariel's pinpointed yet.
Looking sharp, lady.
Like we said before, she's been a loyal Meshki follower for some time now. She wore the brand's scandalous-sleek Sabine draped metal mini dress for her 19th birthday back in January and looked stunning in the process, we might add. The sparkly birthday dresses price tag? Just $104.
https://www.instagram.com/p/BQLu-sBAMnB
We're not sure whether we should be thanking Ariel for this information — because while we're thrilled to know about this brand's killer prices, these dresses are all starting to add up quickly in our carts.