Ariel Winter's boyfriend got her the most perfect gift for a sad day
We all have those days when we just feel blue. Sometimes there's a reason or story behind our feelings, and sometimes there isn't. Either way, everyone's been there, and most of us probably have little tips or tricks for making ourselves feel better. Perhaps you wear your favorite fuzzy pink sweater, or those sparkly pair of pants. If you're Ariel Winter, you'll probably wear the embroidered denim jacket your boo got you because you were feeling blue.
If there's one thing that would make us feel better (besides a little TLC), it would be a customized piece of outerwear picked out by our significant other.
https://www.instagram.com/p/BUvHpFSBsJg
Ariel is seen in her denim jacket with the words "peanut butter" embroidered in red thread. Her boyfriend Levi has a matching jacket with the word "cheese" embroidered on it. Not only do we love the simple matching look, we have to admit these nicknames are pretty adorable! After all, if there's anything we appreciate, it's food. Ariel paired her denim jacket with black leggings and glasses to dress the denim up.
https://www.instagram.com/p/BT-hs2lguDS
The couple that buys matching denim jackets and practices archery together, stays together, right? Either way, we're here for this matching look. If you're inspired to find your own denim jacket to embroider (or not!), then don't stress! Here are a few of our favorites.
Barneys Warehouse BLANKNYC "Embroidered Denim Jacket"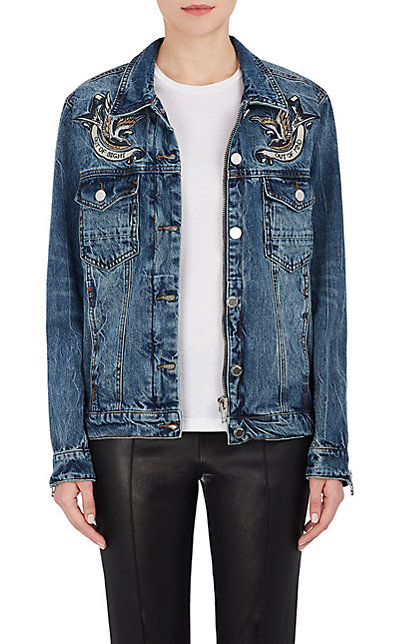 Buy here for $69. 
Bloomingdale's "Mavi Samantha Embroidered Denim Jacket"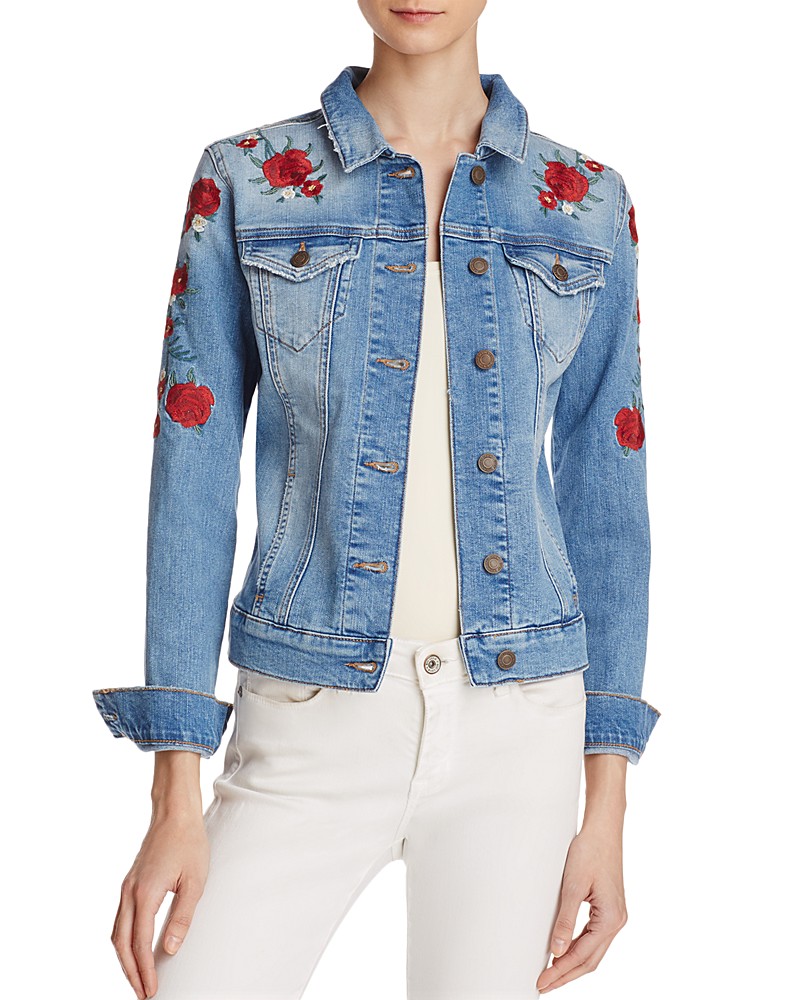 Buy here for $128. 
Forever 21 "Oversized Denim Jacket"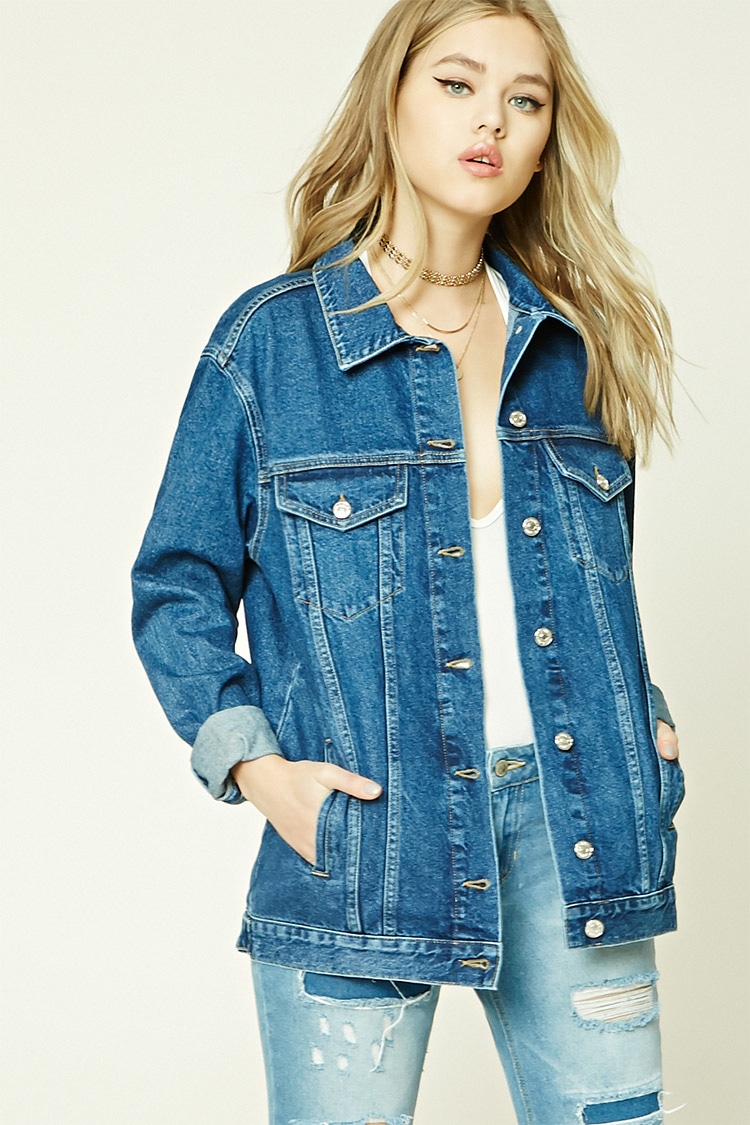 Buy here for $39.90. 
Happy shopping!