Ariel Winter wants us to pay attention — and focus on her body-positive message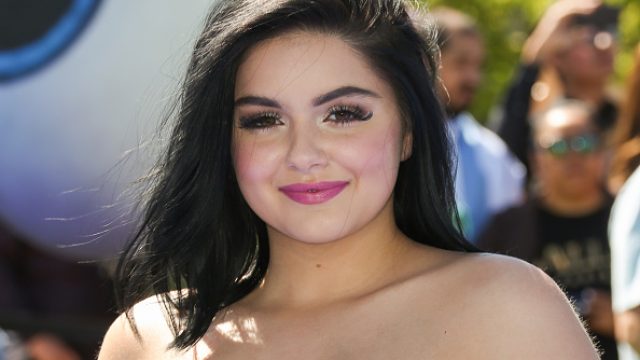 Seeing your body in a positive light is hard. Like really, really hard. Honestly, it's a journey most of us will always be on, and that's totally okay! But it's also important to remember that celebrities also have these same issues — yet they also have to face them while in the spotlight. That's why we're so thankful for Ariel Winter, who's always spreading her message of body-acceptance, self-love. and self-acceptance.
In the actress's latest Instagram post, Ariel pointed out that the media hasn't been focusing on the true meaning behind her interview with Refinery29.
Winter says her message about body-positivity is more important than who she lives with or what she says about Trump.
https://www.instagram.com/p/BUxbEYkhxc0
Not only does Ariel clap back about the real issues at hand, but she makes a point to defend her decision, even though she doesn't have to. That's another double-standard celebrities have to tackle on their own terms. Since they're constantly in the public eye, normal decisions that wouldn't be scrutinized are, just because of their status.
Now Ariel is done explaining why she lives with her boyfriend, and anything else that's not related to helping people feel confident in themselves.
https://www.instagram.com/p/BUxIFmOBOzv
In the interview with Refinery29, Ariel says,
"I decided that instead of pleasing these other people, I'll just spend that time pleasing myself. Those people are going to be rude to me regardless of what I do, so I should just try and be happy with what I am."
We love this message and we love Ariel for sharing it so fearlessly. Self-acceptance means knowing that you don't have to be perfect to be lovable, you just have to be you! We think that's something worth remembering.