Ariel Winter Channeled Daenerys Targaryen With Her New Ice Blonde Hair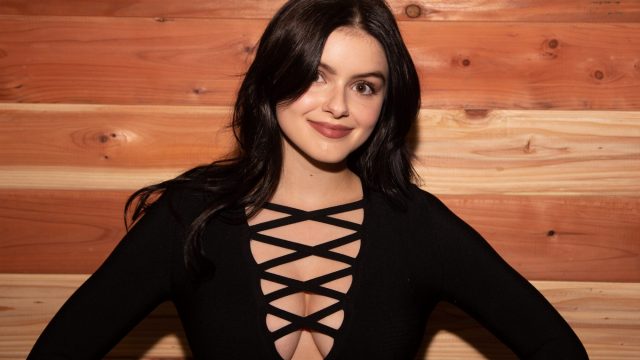 Game of Thrones may have ended in controversy last year, but its legacy lives on far beyond just the TV screens—its characters are still inspiring fashion and beauty choices. Ariel Winter just debuted an icy blonde hair color that channels the Mother of Dragons, the Breaker of Chains herself, Daenerys Targaryen.
The
Modern Family
star captioned her July 5th Instagram photo series with an iconic line from
Game of Thrones
: "
Winter Is Coming!!!!!!!!!!!"
We're going to assume that she intended this dual meaning of the phrase: both the reference to the Khaleesi and to her own last name, Winter. Perfectly fitting. Now all she needs is to perfect some elaborate braids to really give us the full Dany. Winter's platinum blonde curls seem to be courtesy of husband-and-wife hairstylists Tabitha and Tim Dueñas, according to her Instagram tags.
Before she went icy blonde, Winter was channeling a different Game of Thrones star with her hair color. Before quarantine, she dyed her hair red—and we can practically hear Petyr Baelish, aka Littlefinger, dub it "a memorable shade." Though, no, she technically didn't call out Sansa or Catelyn Stark with her red hair color, we do think that Sophie Turner would agree to the resemblance.
Through 11 seasons of Modern Family, Winter stuck to her brunette hair color, so it's clear that she's having a little fun with the hair dye now that the show has wrapped and she's more free to experiment. Based on the responses in her Instagram comments, fans and friends alike are loving her Targaryen blonde hair, but we wouldn't be surprised if she switches it up again soon.