Ariel Winter just reinvented Bettie Page bangs on the cover of Lapalme Magazine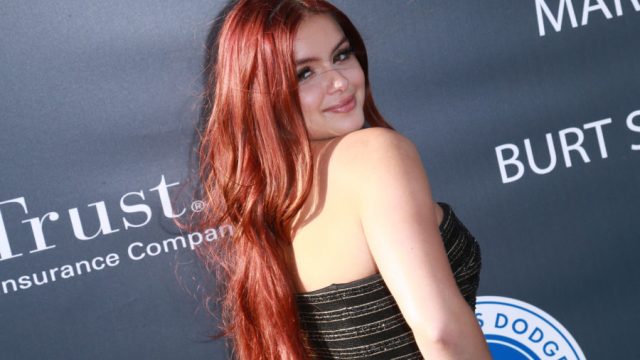 If Ariel Winter has ever had the "should I get bangs?" conversation with her hairdresser, the answer is most definitely "Yes!" Winter covers Lapalme magazine looking straight up like Bettie Page with those blunt short bangs and long wavy black hair. We're guessing the hair is a wig, but the look really does suit her.
Winter channeled Page's pin-up sensibilities throughout the magazine in this incredibly va-va-voom photoshoot.
While we think she slays in these images, Winter opened up to the magazine about being criticized for her fashion choices. Winter gets real about being compared to other actresses who dress like she does but is the only one who becomes tabloid fodder for it.
https://www.instagram.com/p/BaVLERihDgl
https://www.instagram.com/p/BaUjqDsjmBR
"I get criticized in the press every day for the things I do. Other girls will wear the exact same things I wear, and they'll get 'so and so looks cute in a crop-top on her day out' and I'll get 'Ariel bares all in a skimpy outfit, yet again,' and it will be me wearing the same thing as another person who just got praised, and I got cut down," Winter tells the magazine (via Just Jared). "The thing we all have to remember is the only person you have to please is yourself. If you feel good in an outfit, and you feel good with the way you look, then that is all that matters and you should rock it and feel happy about it.
Speaking of looking and feeling good, THOSE BANGS GURL.