Ariel Winter has a secret weird voice she uses to freak out her boyfriend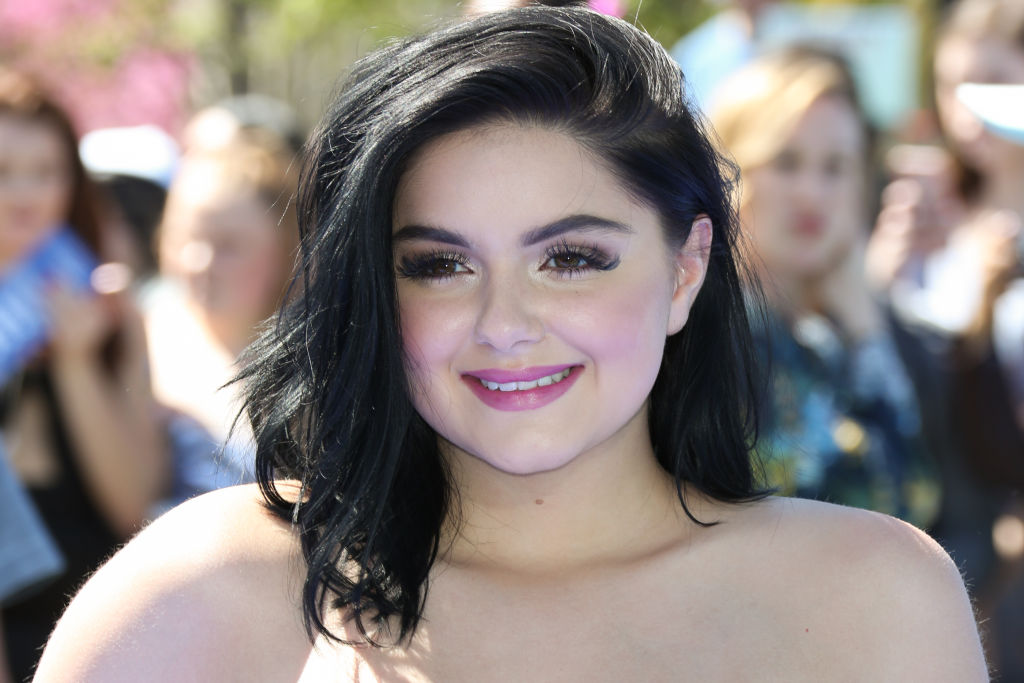 One of the great things about being in a long-term relationship with someone is all the inside jokes you guys come up with together. And recently, Ariel Winter shared one of hers: a baby voice.
A little bit of context first. Winter appeared on Conan to promote Smurfs: The Lost Village, in which she plays the character of Smurflily. She explained to Conan that she was surprised the filmmakers wanted her to use "her own voice" for her character, because she's very used to doing "weird voices."
Obviously, Conan wasn't going to let that one go.
And so he pushed the issue of Ariel Winter and her weird voices. The actress was happy to give examples.
"Well, I make this baby voice that really freaks out my friends and my boyfriend all the time and, like, it's kind of fun for me to make them super uncomfortable."
Ariel Winter proceeded to do a REALLY creepy voice that's a cross between Alvin and the Chipmunks and Porky Pig. But really, descriptors don't do justice. It has to be heard to be believed.
"Oh, I'm just a little baby, I'm just your little baby girl, I'm so cuuuuuute."
Conan was visibly upset. Like he couldn't quite get a sentence out upset. He called the voice "traumatic" and begged Ariel Winter not to bust out the voice too often. Yup, the creepy baby voice really is that creepy. Like, has Modern Family made use of Winter's weird voices on the show yet? Because they really should. Imagine how much Alex Dunphy could torment her siblings by sneaking up behind them and deploying her traumatizing baby voice?
https://www.youtube.com/watch?v=adkuIdGsSOM?feature=oembed
Watch this video at your own peril and please, try your best not to have too many nightmares. (Baby voice) Swayyyyt Drayyyyyyyyms…