Ariel Winter at her first ever movie premiere in '08 is the cutest damn thing we've ever seen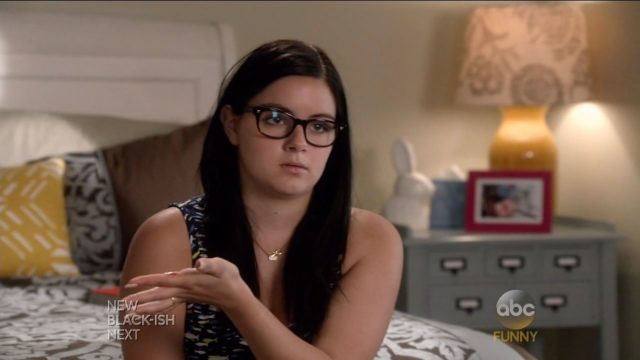 OMG, these photos of Ariel Winter at her first ever movie premiere will slay you!
The Modern Family actress is a mega star these days having played Alex Dunphy on the ABC series for eight seasons, voicing Sofia on the animated series Sofia the First for three seasons, and starring in numerous movies. What you might forget is what the sexy and sophisticated actress actually looked like back when she was still an unknown child actress.
The 18-year-old star might've started acting in 2005, but it's this look from her first big premiere in 2008 that we can't stop starring at. Winter was so freaking adorable at the premiere for Speed Racer way back when and it's almost too much cuteness to handle.
We love Winter's gold dress with jewel detailing at the top. She really did shine as she hit the red carpet for the race car film, where she played Young Trixie.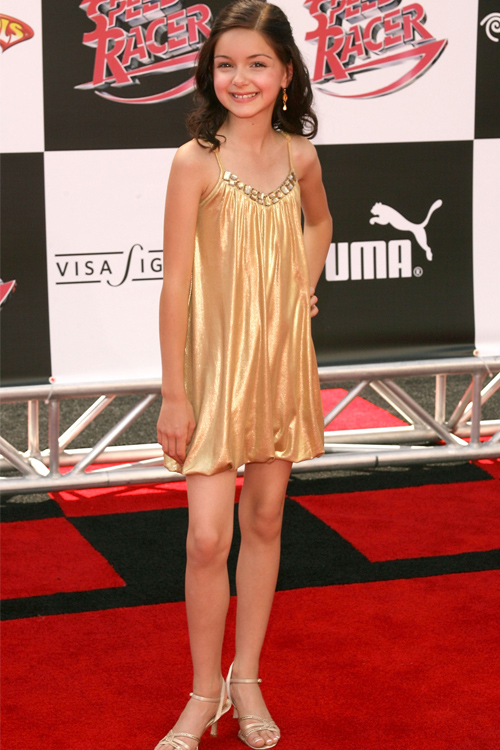 Seriously, Winter has grown so much over the past eight years.
The Los Angeles native still has those big, brown eyes and dark locks, but nowadays she isn't afraid to flaunt what she's got and dare to bare a little more skin.
Sorry, we still can't get over Winter circa 2008.  Just look at that adorable smile, she's too much!
Plus, we love her half-up, half-down hairdo and golden strappy heels that perfectly match her dress color.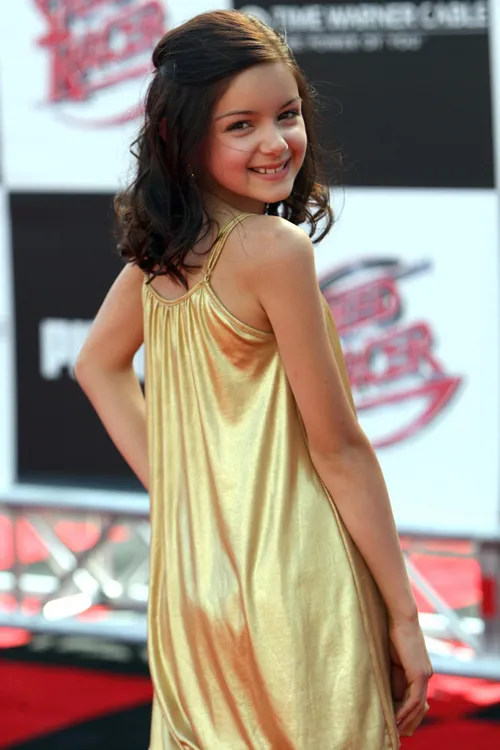 Winter wasn't the only adorable youngster at the Los Angeles premiere of Speed Racer, her co-star, Nicholas Elia, who played Young Speed Racer, was also in attendance and together they easily stole the red-carpet show.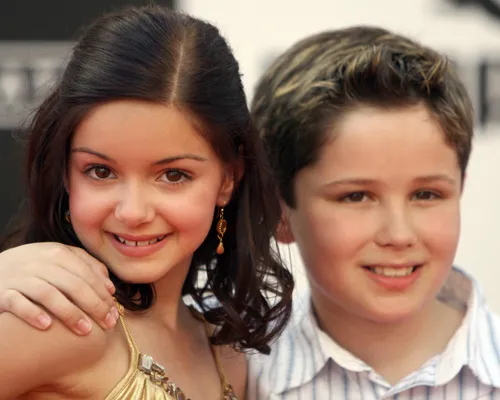 For all of you who are wondering what does that handsome little guy look like now, well we've got you covered.
Elia has the same overall look, with more muscle and glasses!
After Speed Racer, the 19-year-old child star went on to have a recurring role on Supernatural and was most recently seen briefly on The Unauthorized Saved By the Bell Story.
While Elia does act every now and then he is currently focused on going to college.
What do you think of Winter and her Speed Racer days? Isn't she just the cutest?