Ariel Winter celebrates the 4th of July with an adorable bikini pic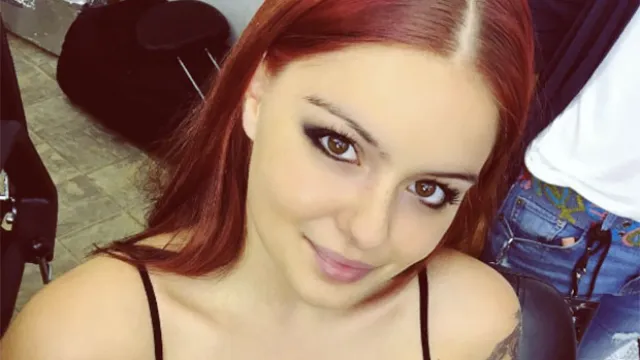 Summer is in full-swing and social media is nothing but a sea of celebrities in bikinis (yeah, we're looking at you, Amy Schumer). And there's one person we're particularly happy to see rocking her swimsuits: Ariel Winter, who has shown us time and again how it doesn't matter what people say about you online when you're feelin' yourself.
Ariel posted a festive Fourth of July photo on Instagram of her from the Monarch Bay Private Beach Club near Laguna Beach, California, wearing a white scalloped bikini with her hair wrapped up in a bandana.
This might not seem like such a big deal, but Ariel has had to handle more than a few jerks on social media before — like the time she posed in a bikini alongside her nieces or the people who criticized her graduation dress. It seems like the Modern Family actress can't post a photograph of her wearing anything without provoking a negative response.
As a curvy young woman with larger breasts, Ariel is a target for anyone who wants to shame women for being overly sexual or not covered-up "enough." While boys are able to walk around on hot days with their shirts off, girls are made to feel like they're being inappropriate for being  similarly comfortable.
And she isn't sitting quietly about this double standard, either. Ariel has spoken up before about sexist dress codes that stigmatize young women and she's been vocal about coming to Kim Kardashian's defense for posing nude. It's like she's looking straight at the trolls and asking, "U mad?"
So while other people might just see a pretty young lady in a cute bathing suit, we see something out: an inspiring young woman who loves her body and is proud to share it.