We could learn a thing or two from Ariana Grande's incredibly wise views on love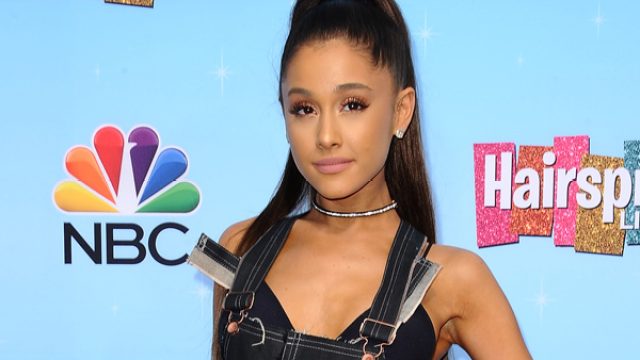 Who says you can't be young and understand love? Ariana Grande's views on love are very mature, and we're definitely taking notes.
The "Into You" singer is Cosmopolitan's April cover star and she's opening up about what love means to her and it's not all about having a man. In fact, Grande revealed that she looks to herself to be fully complete, and then if a man comes along, it's a bonus.
"I've never looked at love as something that I need to complete me," Grande told Cosmopolitan. "I would like to be complete on my own first and fall in love with somebody who is also complete."
Preach, Ari, preach!
In addition to not needing a man to feel whole, the 23-year-old singer explained that self-love leads to a happier relationship.
"You can still celebrate and be totally obsessed with each other, but I want to feel a hundred percent myself so that I can love that person better," she added.
The Scream Queens actress also opened up about her own relationship with Mac Miller in the issue. She revealed that although they are happy now, they met a LONG time before starting a romantic relationship.
"I met him when I was 19. We have loved and adored and respected each other since the beginning, since before we even met, just because we were fans of each other's talent," the former Nickelodeon star said.
"We weren't ready at all, though, to be together," she continued. "It's just timing."
https://www.instagram.com/p/BQho28jFyCQ
Timing truly is everything, but we agree with Grande that self-love must come first, and then you can attempt a two-person romance.
What do you think about Ariana's outlook on love?