Ariana Grande tweeted that she wants a "Victorious" revival, and then it took on a life of its own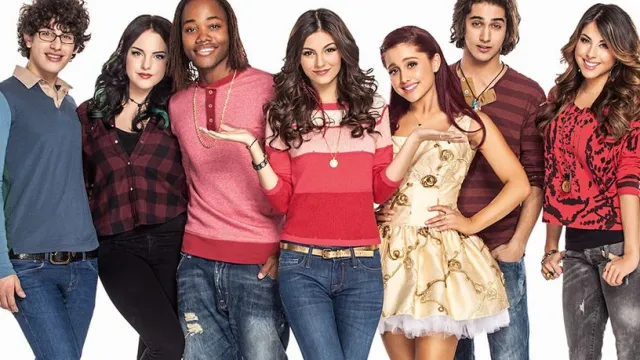 We are still in awe of the amazingly talented ladies that come out of Nickelodeon shows because some of our faves got started there. And it turns out, those pre-teen shows will always have a special place in their hearts. Because Ariana Grande wants a Victorious reunion slash proper finale, proving that she still thinks about her roots in awesome Nick shows.
Ariana starred with Victoria Justice and Elizabeth Gillies on the Dan Schneider-created show. Victorious followed Tori (Victoria Justice), a singer in a prestigious arts school, and her friends (including a VERY red-headed Ariana) on all their misadventures. Although the show ran for four seasons, the network canceled the show before they filmed a proper finale.
Now, however, Ariana Grande wants to see a proper Victorious finale, and her co-stars and creator agree.
Ariana tweeted at Dan Schneider to praise him. And also to mention that she wanted to see the finale of Victorious.
https://twitter.com/udfredirect/status/865369776335585281
But things got even more exciting when the cast started joining in.
When creator Dan Schneider chimed in, that's when we got really excited.
false
Rex, of course, refers to the ventriloquist's dummy carried around by Matt Bennett's character, Robbie.
Now all we need is Nickelodeon's okay to make this a reality. Can we please make it happen? Because we SO want to see the Victorious gang back together. We're sure they could put together another AMAZING musical number, too. Let's make this happen! Because if we did, we're pretty sure Ariana and the group would feel pretty…wait for it…VICTORIOUS!