Opinion: Mariah Carey is the Queen of Christmas, but Ariana Grande's thotty holiday tunes deserve more love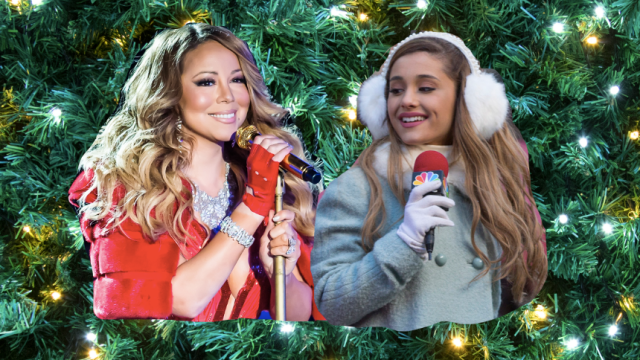 Author Michael Arceneaux shares his love for Mariah Carey's Christmas legacy, while celebrating Ariana Grande's musical impact on the holiday season with her 2015 EP, Christmas & Chill.
As we all know, second only to Jesus, Mariah Carey is the undisputed baddie of the Christmas season. If you're about to ask, "What about Santa Clause, bro?" don't bother—I don't believe in folks showing up to my house without warning while potentially violating labor laws in their workshop (shout out to the shorties on his payroll, though). But yes, Mariah Carey is the Queen of Christmas, and I'm not just saying that because we are officially besties now that she has acknowledged my existence on Twitter. No, it's because of Mariah Carey's contribution to the holiday, "All I Want For Christmas Is You." That being said, I think it's time we finally honor another artist who has impacted the holiday in recent years: Ariana Grande.
In 2015, Grande, or "Ponytail," as I prefer to call her, released Christmas & Chill, a holiday-themed EP. Unlike many Christmas-centered releases, this is not a collection of songs in which Ponytail puts her spin on classics like "Silent Night," "Hark The Herald Angels Sing," or "Rudolph The Red-Nosed Reindeer." The theme of Christmas & Chill is clear: She wants to have sex with bae.
Seconds into the first track of the EP, "Intro," you start to bop a li'l bit and realize you're about to have yourself a very Merry Christmas indeed, 'cause she is singing like you need cognac—not hot cocoa—to deal with the holidays. By the second track, "Wit It This Christmas," you're probably stripper-kicking for Jesus, Santa, and a melted Frosty the Snowman who can't handle the heat Ponytail put on this track. I've long expressed my affinity for "Wit It This Christmas." Seriously, I listen to "Wit It This Christmas" year round.
https://www.youtube.com/watch?v=El79WQpXyPQ?feature=oembed
For those of us who are Ponytails (my stan name for her fans is better than "Arianators," no shade), we know Ariana likes a sweetly sung sex song. See "Hands On Me," "Side to Side," her feature on Nicki Minaj's "Bed," and so on. "Wit It This Christmas" is just like that, only with gifts (I guess). It is the best holiday sex song since H-Town's "Knockin' Boots For Christmas." It's perfect. I would much rather sing this than "Jingle Bell Rock."
The same goes for "December," which is short as hell, but worth it; just leave it on loop for 20 minutes. Of course, not all of the songs are specifically focused on sex. "Not Just On Christmas" is a sweet little lovey dovey holiday track. As is "True Love" and "Winter Things," though the latter has a bit of innuendo. We like innuendo.
In the same way Ariana Grande is getting major credit for "Thank U, Next," which has been hailed as a "breakup anthem for the digital age" by The New Yorker, I believe Christmas & Chill deserves its flowers for how it's shifted holiday tunes. The EP is made for those of us who don't really care for snow all that much (it eventually turns to ice and you have to test your Obamacare to the max) or those of us who can do without stories of deer that ultimately don't end up as sausage link on our plates.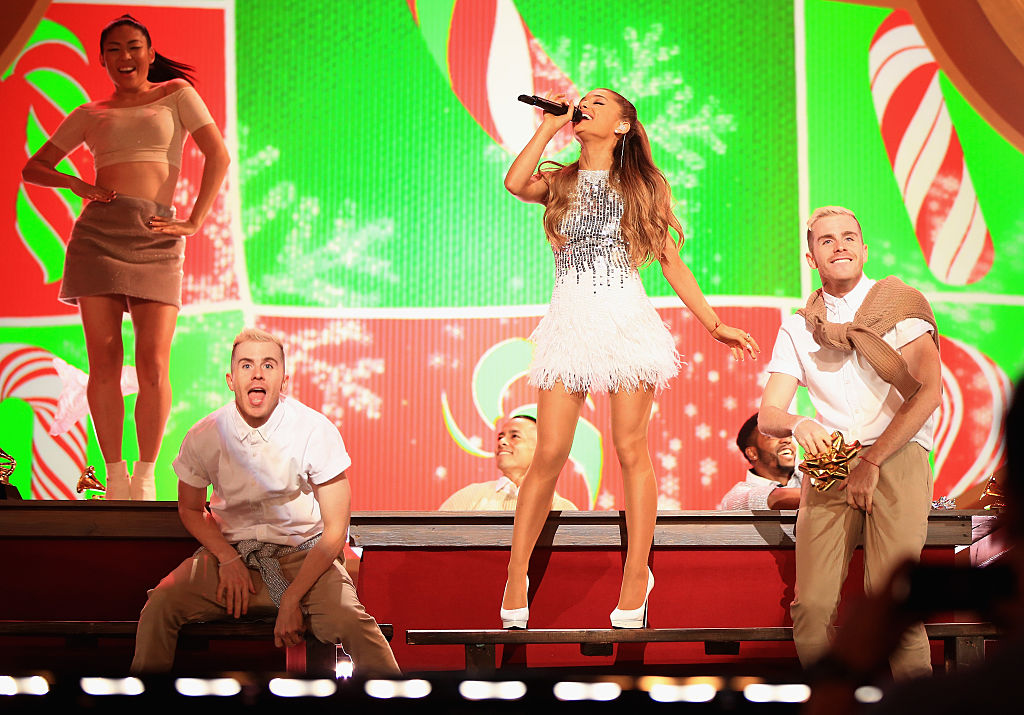 Christmas & Chill is for the ones who take ho-ho-ho literally, in a very sex-positive way.
I wonder if Christina Aguilera has heard this EP and thought to herself, "Damn, I should have flipped My Kind of Christmas more." I purchased My Kind of Christmas. It's cute, but you get what I mean here.
I'm fairly certain by now that quite a few of you readers are debating what circle of hell I'll end up in, but I bet after you listen to Christmas & Chill, you'll understand me a lot better (especially after you're finished body rolling for the birthday boy). I dare you to deny what Ariana Grande did with this EP. It slaps, and anyone who says otherwise is being very Sarah Sanders about it.
With Ariana Grande recently telling Billboard that she would like to create music in a less formulaic way, i.e. whenever creativity hits her, I hope she strongly considers recording a full-length holiday album. I love the ditty about chestnuts roasting on an open fire, but I think the streets need more holiday thot bops from the, uh, Duchess of Christmas? I'll work on a title, and Ponytail will ideally work on more Christmas material.
Michael Arceneaux is the New York Times bestselling author of the recently released book I Can't Date Jesus from Atria Books/Simon & Schuster. His work has appeared in the New York Times, Washington Post, Rolling Stone, Essence, The Guardian, Mic, and more. Follow him on Twitter.