This one lyric from Ariana Grande's "Thank U, Next" is inspiring so many hilarious memes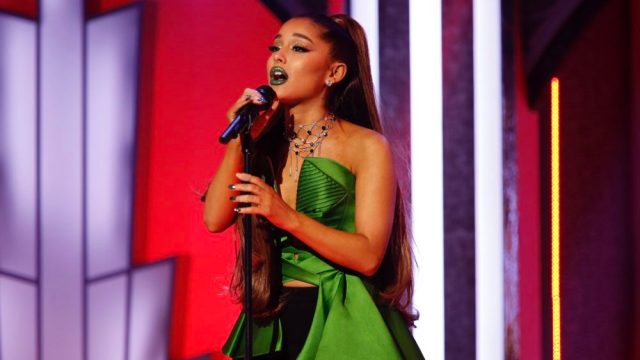 We're not sure if Ariana Grande intended for her new single to be the meme anthem of 2018, but nevertheless, her latest single "Thank U, Next" has blown up within the meme-sphere. And we're not mad about it. The song, which dropped Saturday, November 3rd, is about everything Grande has learned from her past relationships. She name drops Pete Davidson, Mac Miller, Ricky Alvarez, Big Sean, and she even mentions her dad.
It didn't take much time for the meme lords to commandeer the pre-chorus from "Thank U, Next," in which Grande sings, "One taught me love/ One taught me patience/ And one taught me pain." In fact, the "Thank U, Next" memes just may overtake the A Star Is Born "Hey, I just wanted to take another look at you" ones (although admittedly, we're not done with Ally and Jackson Maine just yet).
Here's just a small sample:
https://twitter.com/udfredirect/status/1059630903591387139
https://twitter.com/udfredirect/status/1059608358473396229
We'll probably regret saying this by the end of the week, but we really hope this meme never dies. Each of these Twitter triptychs is more poignant than the next. Call them what you will, but to us, these memes are art.