Ariana Grande is officially taking time off "to mend and heal," and we totally get it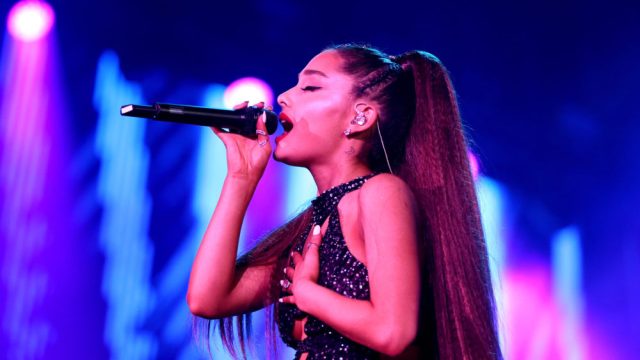 Ariana Grande is hands-down one of our favorite humans. She's funny, kind, and has the voice of a (super powerful, badass) angel. She's also had an epic year, from collabs with Nicki Minaj to a brand new album to a whirlwind engagement. However, it seems as though Grande is officially planning to take a break from the public eye—and honestly, we totally get it.
As fans surely know, Grande has experienced some major life events over the past year and a half, several of them extremely difficult. She revealed she suffered from PTSD after the May 2017 Manchester Arena bombing—"I don't think I'll ever know how to talk about it and not cry," she told British Vogue in June.
Even more recently, Grande suffered a personal loss when her ex-boyfriend, rapper Mac Miller, died of a suspected drug overdose on September 7th. She shared a bittersweet tribute to Miller on September 14th on her Instagram, writing,
"i adored you from the day i met you when i was nineteen and i always will. i can't believe you aren't here anymore. i really can't wrap my head around it. we talked about this. so many times. i'm so mad, i'm so sad i don't know what to do. you were my dearest friend. for so long. above anything else. i'm so sorry i couldn't fix or take your pain away. i really wanted to. the kindest, sweetest soul with demons he never deserved. i hope you're okay now. rest."
Now, according to a statement from her publicist, Grande has decided to take a much needed break from the public eye.
"Given the events of the past couple of years, Ariana is going to take some much needed time to heal and mend," her team told People. "She will be staying close to home and using this period to spend time with her loved ones and work on new music without deadline. She thanks her fans for their understanding."
We completely understand Grande's decision to lay low for a while, and we're so glad she's recognizing the importance of taking time for her own emotional and mental health. Take all the time you need, lady.