Ariana Grande ditched her signature ponytail and wore the Sistine Chapel ceiling on her Met Gala gown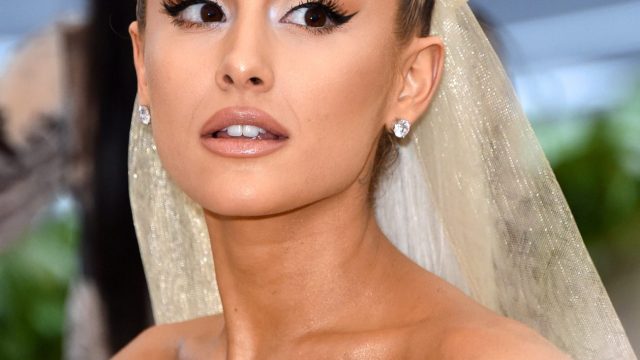 What Ariana Grande lacked in hair extensions she made up for with a replica of the Sistine Chapel on her breathtaking dress at the 2018 Met Gala. The "No Tears Left to Cry" singer arrived at fashion's biggest event of the year dressed in a jaw-dropping Vera Wang number with an image of the Sistine Chapel's ceiling imprinted on her strapless, Cinderella-style gown.
Instead of her signature ponytail, Ariana pulled her hair all the way up and complemented the updo with an elaborate bow/veil situation. Clearly somebody did their homework! Girl nailed the "Heavenly Bodies" theme.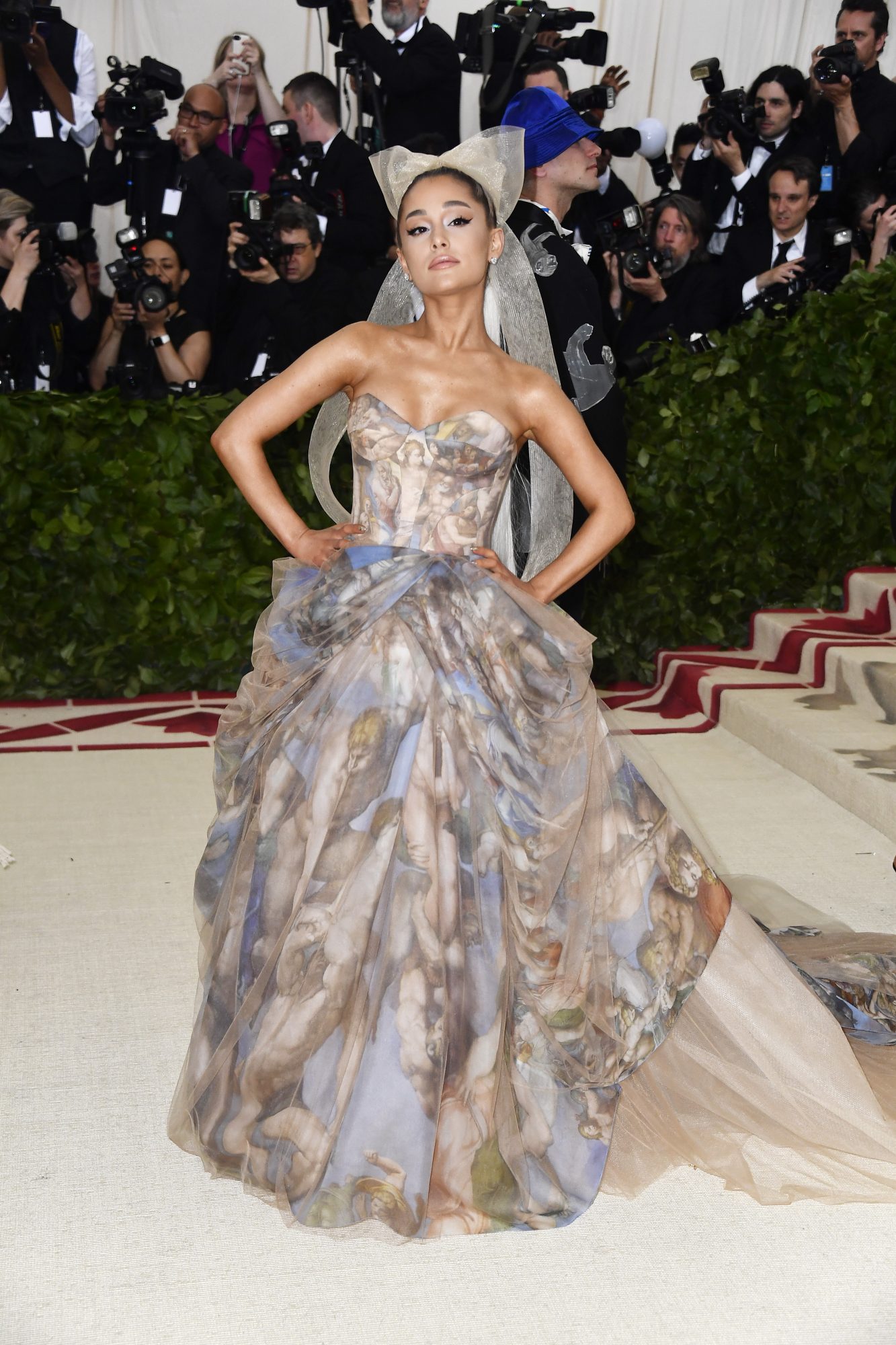 Fun fact? This is actually Ariana Grande's *very* first Met Gala, which is hard to believe since she's been on the scene for what feels like ages now. But yes, baby's first Met Gala, and she absolutely killed it. This look is more ethereal and avant-garde than her typical pop princess vibe, but it's still somehow classically Ariana. The shimmery bow on top is the perfect stand-in for her trademark ponytail.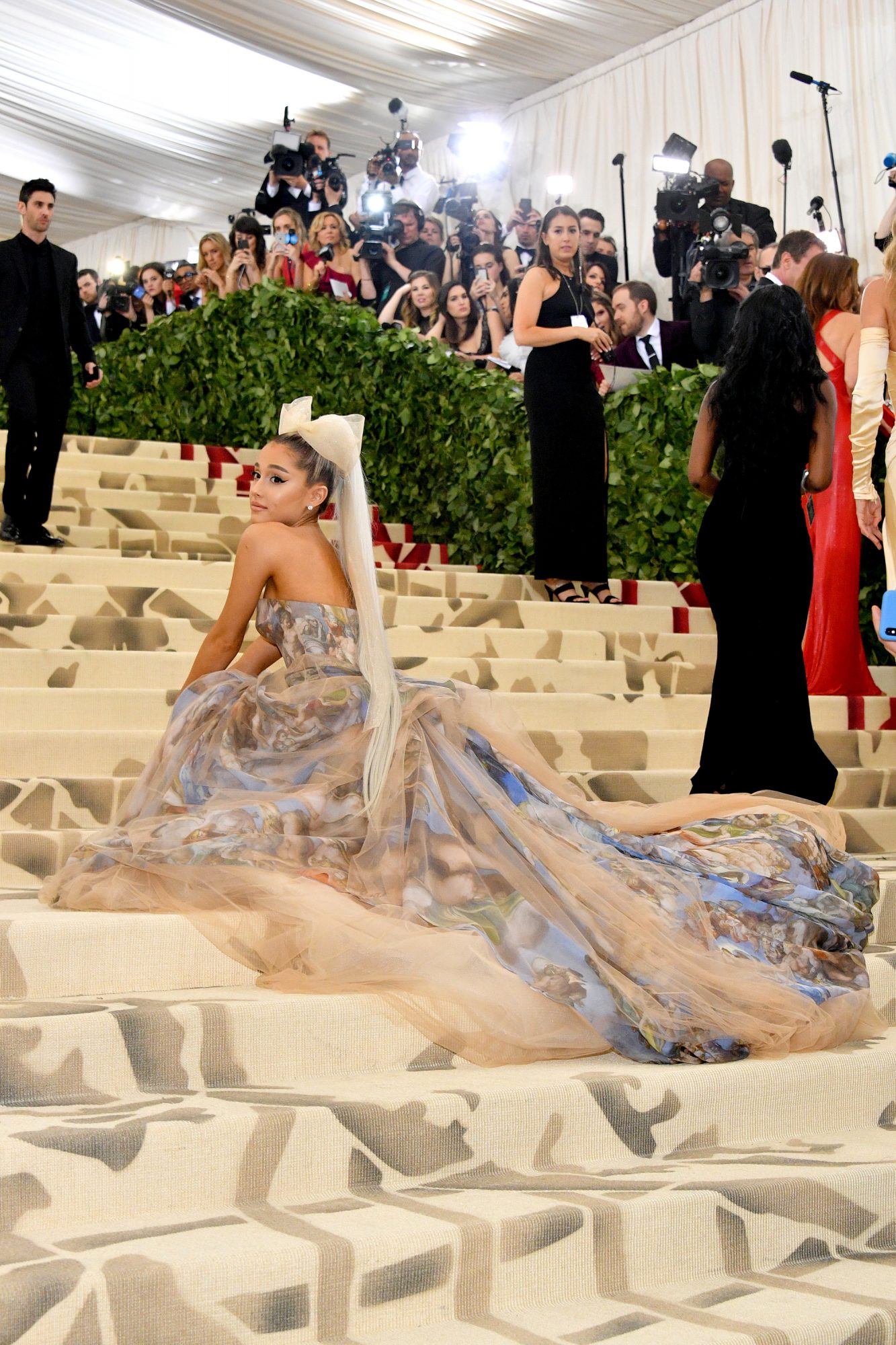 Ariana is a vision — a literal painting in this on-theme getup. She shows us all how to show up at your first Met Gala and steal the damn scene.