Ariana Grande singing a Spice Girls song alone in a public bathroom is everything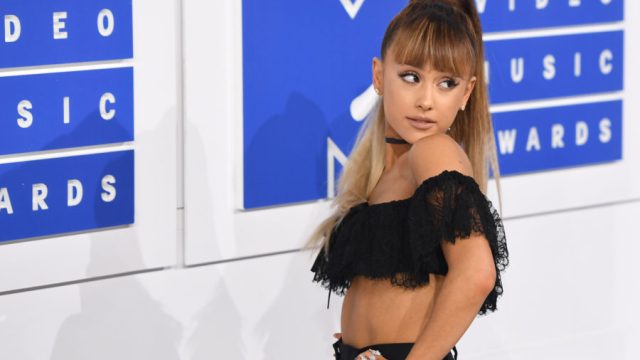 She's giving us everything, all that joy can bring, this she swears…in an amazing new Instagram post, Ariana Grande sang the Spice Girls in a public bathroom, and we would like to hear more, please.
Ariana is still touring the globe on her Dangerous Woman World Tour, but on a recent stop in Seoul, South Korea, she decided to belt out a Spice Girls classic while hangin' out on a bathroom break, and we are obsessed.
The pop star shared a minute-long clip of her version of "Say You'll Be There," even forgetting some of the lyrics, but we'll totally forgive her because we love her take on the '90s anthem.
If you're ready to feel truly old, Ariana was only a tot when the Spice Girls hit was released in 1996…but obviously their legacy has endured in the past 21 years, and who among us doesn't love a good Spice Girls sing-a-long?
Ariana was clearly in a Spice Girls mood that night, because she also tweeted some of the iconic lyrics too.
https://twitter.com/udfredirect/status/897384196745777152
https://twitter.com/udfredirect/status/897384408277069824
This definitely confused some of her (presumably young) fans, who thought she was tweeting new song lyrics for her fourth album. But Ariana set 'em straight, wondering if she was a bit too old.
https://twitter.com/udfredirect/status/897385129995231233
Oh girl, if you're old, then we're ancient.
This isn't the first time Ariana has #blessed us with a Spice Girls cover. Back in 2015, while she was filming Scream Queens with Lea Michele, the two served up a helium-infused Instagram version of "Wannabe," giving us so many LOLs in the process.
We'll tell you what we want, what we really, really want from Ariana: an entire album of Spice Girls covers, please? Is that too much to ask?