Let down your long hair! We need to talk about Ariana Grande's Rapunzel-like locks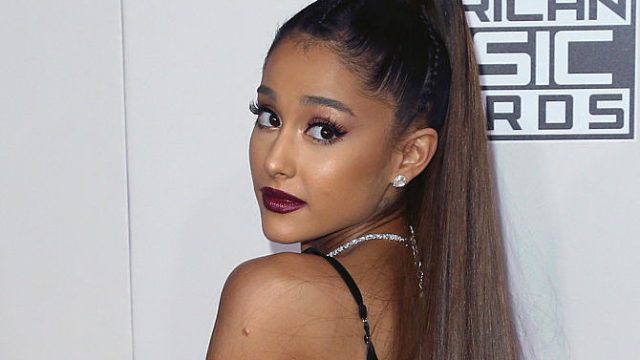 Ariana! Ariana! Let down your hair! Princess of pop, Ariana Grande, has switched up her look recently and the world has taken notice. Instead of her signature half-up,-half-down hairdo, Grande is sporting some Rapunzel-like locks and we're ready to see her star as the long-haired princess in a live-action movie. Get Ariana on the horn! Where's our agent?!
Grande has always rocked long hair, but we've grown accustomed to seeing it tied up in a tight ponytail, or pulled away from her face to some capacity. But in a series of Instagram photos, we've seen that Grande has literally let her hair down.
As for us? We're currently over here trying to pick up the pieces.
This new 'do comes hand-in-hand with a new lyric video for Ari's new song, "Everyday." Not only does her hair look cute/beautiful/long/luscious in the video, but Grande bopping around being goofy in the video is giving us so much life that we're ascending into the heavens.
Please do yourselves a favor and watch.
https://www.youtube.com/watch?v=LELFIuhSPCI?feature=oembed
Grande also debuted another long hairstyle a couple weeks ago that is darker, and less "bangin'" (if you catch our drift). She posted pictures on Instagram revealing a Morticia Addams-inspired look — straight, dark hair that's parted in the middle.
We're hoping Ari wears her hair down more often because this look is FIRE.
New Year, new Ariana. This Dangerous Woman is turning heads with her new Rapunzel-esque hairstyles, and we can't wait to see more of her locks in the future.