How to get a sky-high pony like Ariana Grande's
When it comes to ponytails, we all know who reigns supreme: Ariana Grande and her sleek, voluminous pony. At this point, it's a celebrity in its own right, with its ability to stay glossy and full for hours on end still. While we all wish we had the tricks and time to create a replica of her flawless ponytail on a daily basis, it's safe to say that's nearly impossible… but, you can get pretty damn close.
If you're looking to upgrade your updo game, look no further: We've tapped two celebrity hairstylists who share their secrets to creating this iconic 'do with ease. Below, check out their tips on creating a ponytail worth showing off on the red carpet (or the office):
1It's all about a smooth, set base.
Behind every stellar ponytail is a strong foundation, according to celebrity hairstylist Chris Appleton, who's styled the likes of Grande, Jennifer Lopez, Dua Lipa, and more). "To create the perfect snatched ponytail, it's all about the base of the hair," he says. "I always prep the hair with Color Wow Dream Coat Anti-Humidity Hair Treatment and blow dry it backward to create a strong and sleek base and to give hair a glossy finish."
2Don't be afraid to get generous with your product.
When it comes to creating a mirror-like sheen on your ponytail, celebrity hairstylist Josh Liu, who's styled the likes of Grande and Demi Lovato, suggests getting a little more liberal with your product application.
"It's important to take the time to sleek up your hair and be very generous in applying product, he says. "I always use an edge control of some kind around the entire hairline—with an extra concentration in the back—and use a small smoothing brush to work it in. It can help to tie your hair in a loose high ponytail bun while applying the edge control—it helps to get your hair in the right direction.
For curly and wavy hair types, Liu suggests opting for a non-water based edge control gel so that your hair doesn't revert to its natural texture. "For straight and fine hair, you can use an extreme-hold gel or wax," Liu suggests. " Delicate and damaged hair should stick to wax-based edge controls and avoid gels which can harden." Some of Liu's favorites include R+Co CONTINENTAL Glossing Wax and Got2B Ultra Glued Invincible Extreme Hold Gel.
3Ultra-strong hairspray is your new BFF.
As we can all expect, there's a lot of hairspray that goes into crafting a no-budge pony. Liu suggests spritzing a generous amount of extremely strong-hold hairspray throughout the root and body of the hair while using a smoothing brush to flatten your hair into the high pony position.
"When sleeking up your hair, if you notice that the hair at the nape area of your neck gets saggy, tilt your head back and brush upward to snatch, Liu says. " If you have flyaway hairs or stubborn hair bumps, you can smooth them out by adding a bit more hairspray, then sleek it to your head using a small smoothing brush and using a T3 Cura Luxe Blowdryer with the styling concentrator nozzle to get it in the right direction.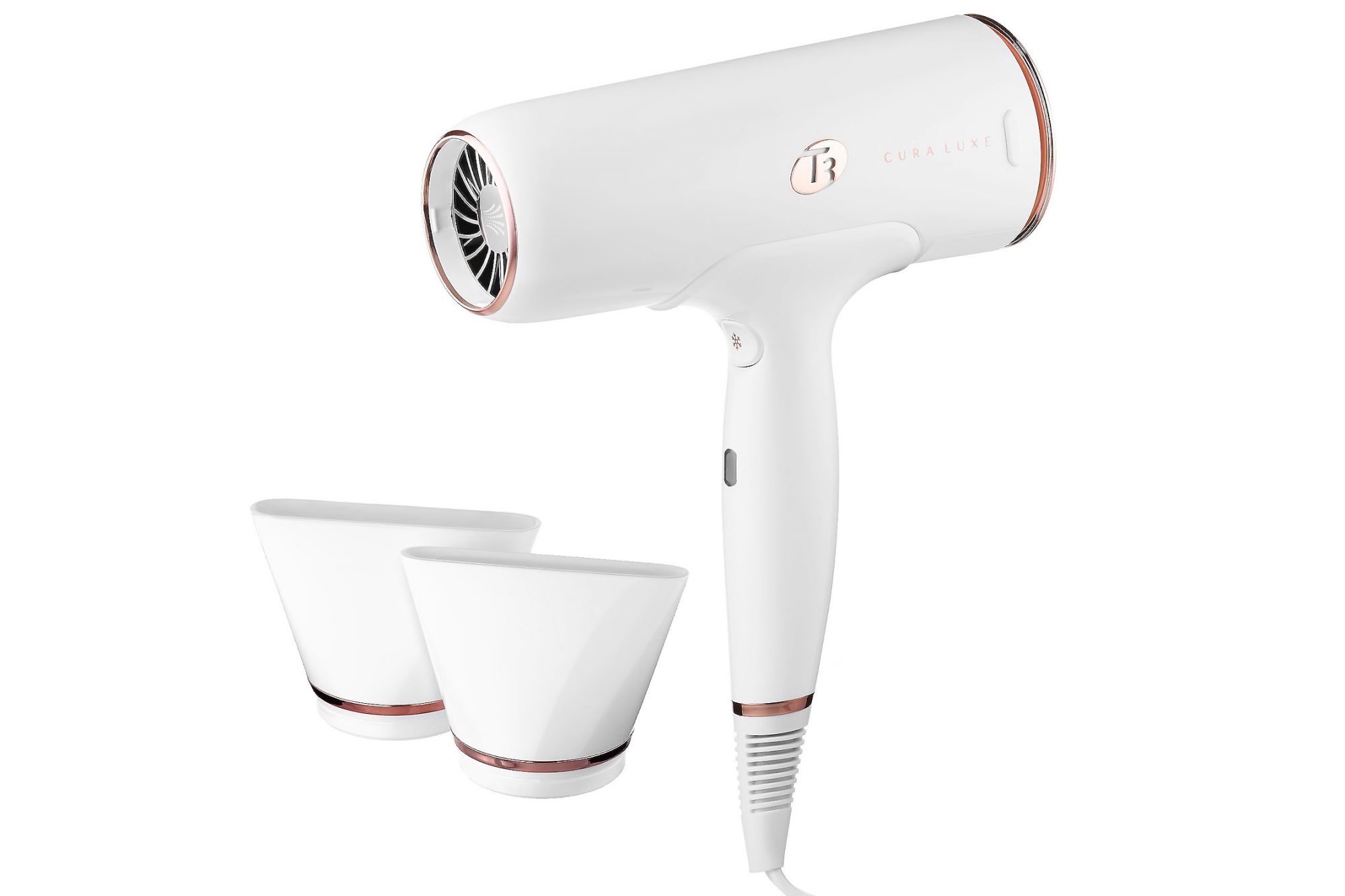 4Extensions can take your ponytail to new heights.
If you want to give your ponytail a fuller, more voluminous look, then go ahead and add some hair extensions. It's a foolproof way to give your updo some va-va-voom fullness, according to Appleton.  "If you have extensions available, add them in at the back of the head in the same direction of the ponytail," he suggests.
"When creating a high ponytail, it's important to remember that you'll lose about 4-6 inches of whatever length your hair is, says Liu. "Once it goes up into the high placement, the length of your hair has to travel from the nape of your neck to the top of your head. By adding extensions, [your hair] maintains thickness, disguises any excess layering or breakage, and can add length.
Liu recommends using a halo weft extension (his favorite is from Luxy Hair), wrapping it around the base of your ponytail, and pinning it down in place. "If you struggle with extensions or wraps, YouTube is your best friend," he says.
Another pro tip: Try disguising your hair extensions and hair ties with Liu's handy trick. "After securing your extension in place, you can disguise the hair tie or extension piece. From the corner of the pony, grab a small one-inch section of hair and wrap it around the base while spraying an extreme-hold hairspray on the small piece as you continue to wrap it," he explains. "After, use your blowdryer on the lowest heat setting and slowest speed control to harden your ponytail base hair wrap, that way, you don't have to stick any pins on your actual scalp."
5Put your hair up as high as possible.
The key to creating this high ponytail is to, well, make it high. That's why Liu says positioning your ponytail is essential to nailing this look.
"If you take the high points of your ears and go straight up, that's usually what I use as a guideline to giving the perfect high silhouette, he says. "Hair ties are important, and using a strong hair tie (or multiple hair ties) will help prop your ponytail up and keep it tight throughout the day.
6Use your hair straightener for truly pin-straight strands.
"If you have wavy, curly, frizzy, damaged, or thick hair, a good blowdry and flat iron will help keep your ponytail nice and sleek throughout the day," says Liu. "If you have straighter, finer, thinner, and/or more oily-prone hair, then you may be able to get away with a simple rough-dry."
Once you tie your ponytail, Liu suggests passing through the pony one more time with your straightener, flat ironing the body of the pony to make it nice and sleek and to control any disheveled pieces, then sealing the whole deal with a shine mist or spray. "Throughout the day you can spritz your shine spray on your favorite detangling brush to add a glossy finish by giving it a brush through," he says. "Some of my favorites include TIGI BEDHEAD Headrush and Sebastian Professional Dark Oil Silkening Mist."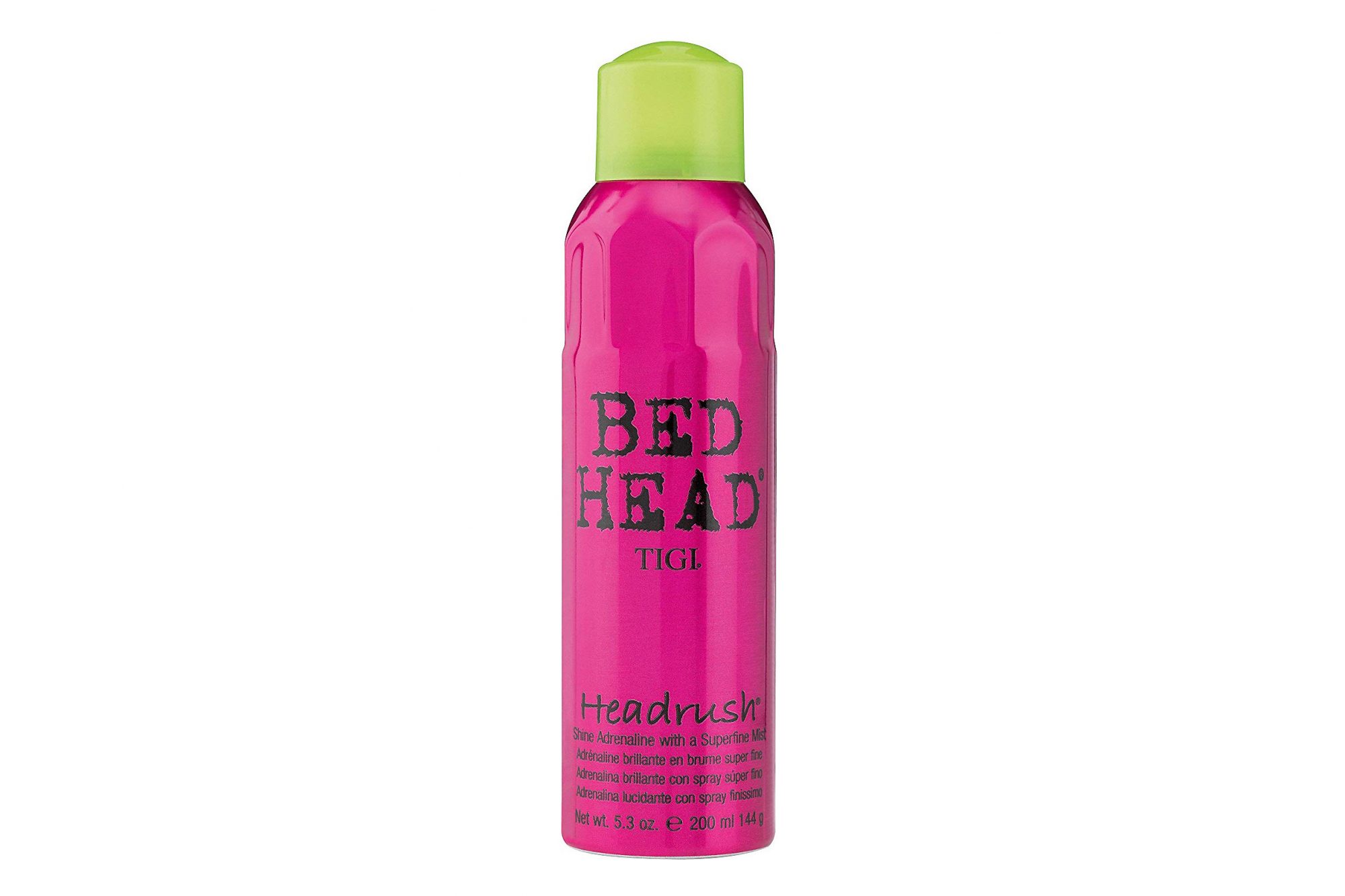 7Hydrated hair will give your ponytail a naturally glossy finish.
 If your hair tends to be on the drier side, then give your lackluster locks an extra boost of TLC with some hydrating essentials. "It's so important to prep damp hair with leave in-conditioners to lock in the moisture as you blowdry it in," Liu explains. He recommends grabbing a leave-in conditioner that focuses on providing the hydration you need, such as the Bumble and bumble Save the Day Daytime Repair Fluid.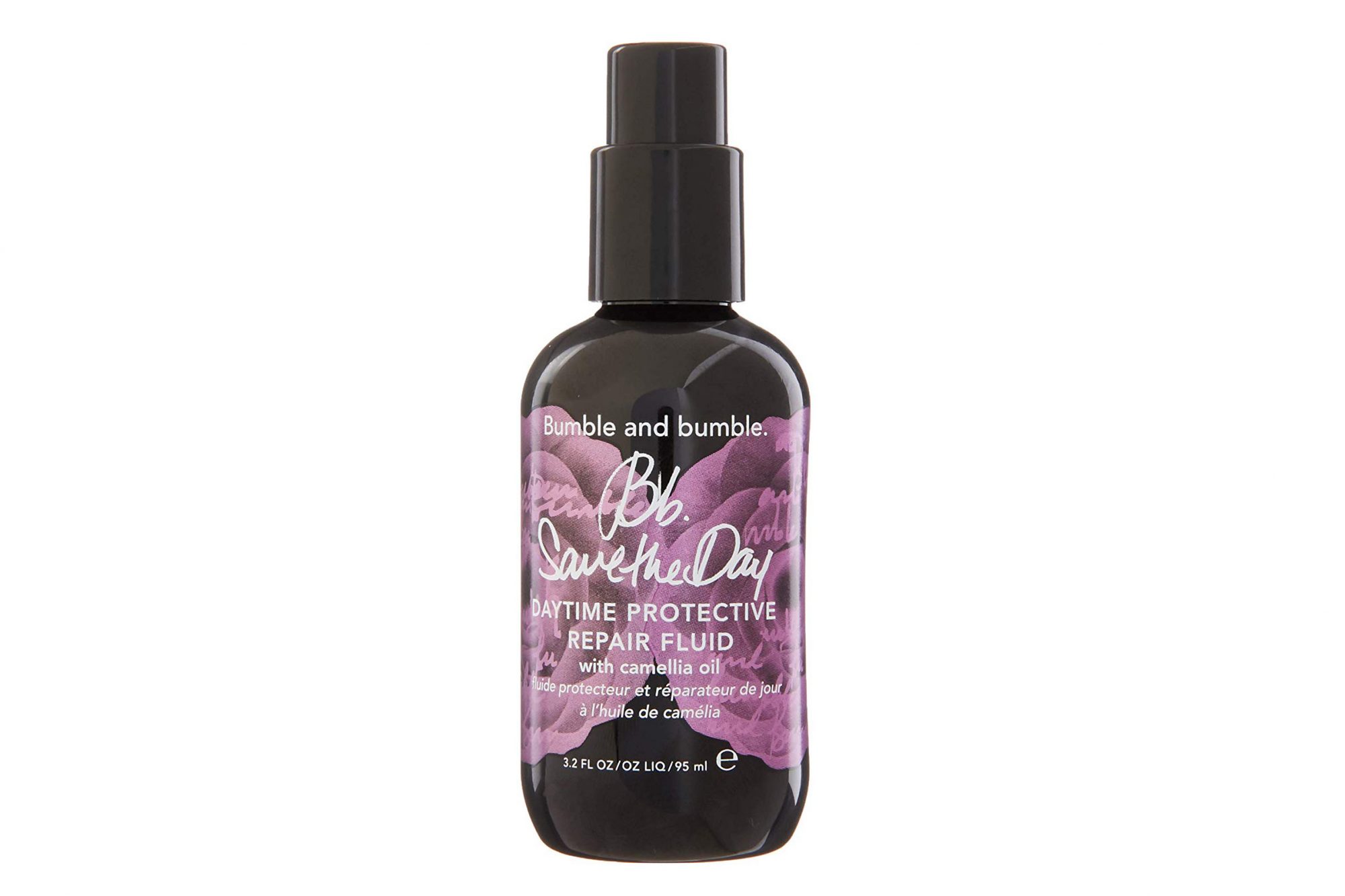 "To help keep your hair hydrated and glossy-looking, adding oil to your ends is super important," he adds. "Make sure to brush it in instead of just gliding it on with your hands for maximum absorption." Some of Liu's favorite oils include the Oribe Gold Lust Oil and the Phillip B AntiFrizz Formula 57 Oil.