Ariana Grande and Pete Davidson may have spent Memorial Day together, according to this Insta pic
Rumors have been flying over the last few weeks that Ariana Grande and SNL star Pete Davidson are dating. And while both Grande and Davidson have yet to confirm a romance, they continue to tease us with hints that something's going on. And now it's looking like they spent Memorial Day together…and wow, we're shipping this so hard.
The 24-year-old "No Tears Left to Cry" singer, who recently split from rapper Mac Miller, posted a video to her Instagram Story yesterday, May 28th, which featured her roasting marshmallows with a friend. No faces were visible in the video, but the heavily inked arm next to Grande's looked suspiciously like it belongs to Davidson, who's known for his many tattoos (which even include an homage to Hillary Clinton). Could Grande and Davidson be about to make their relationship official?
No matter who was with her, it seems like Grande had a cozy night in. The singer wore a fleece coat, and the plate of graham crackers and chocolate next to the pair suggests they were prepping to assemble some s'mores.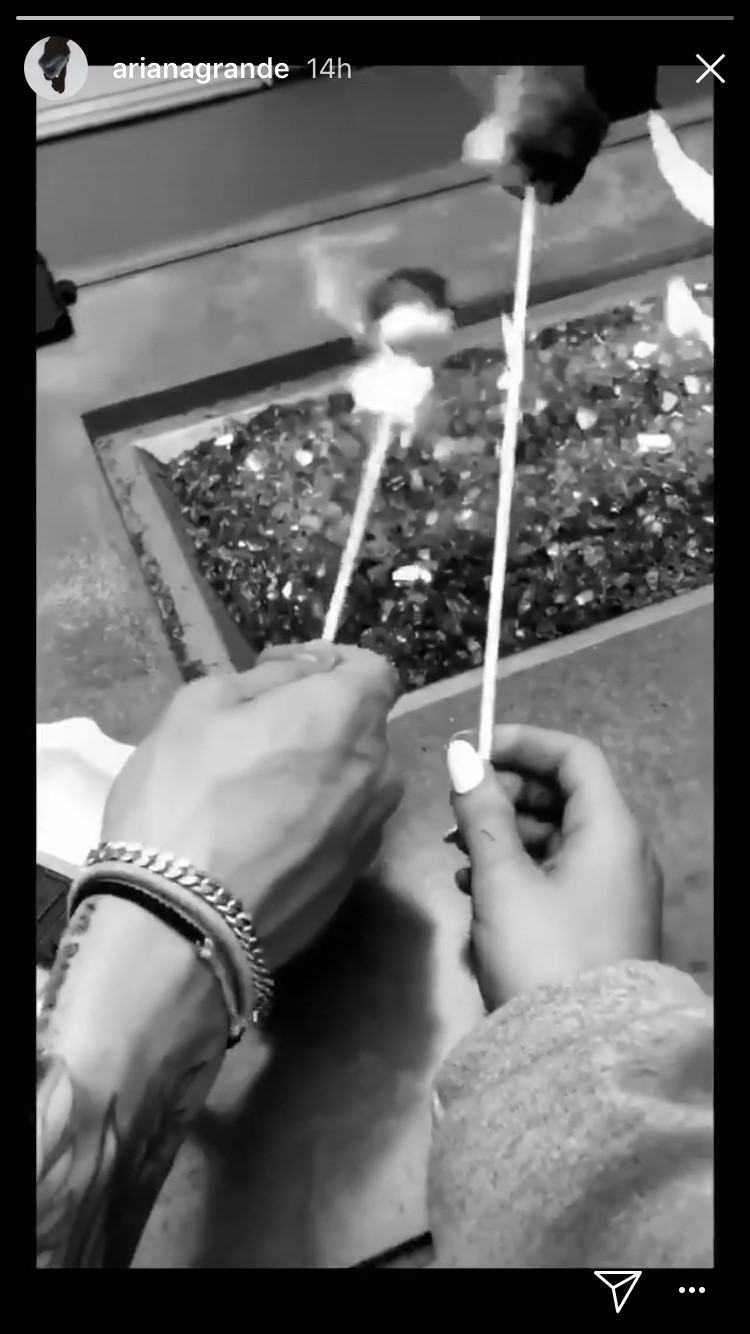 Regardless of his current relationship status, Davidson recently took to Instagram to (rightfully) clap back at trolls who said he shouldn't be dating anyone due to his Borderline Personality Disorder diagnosis.
"Just because someone has a mental illness does not mean they can't be happy and in a relationship," he wrote in an Instagram Story. "It also doesn't mean that person makes the relationship toxic. Everybody is different and there are a lot of treatments for mental illnesses and I have done/am doing all of them."
Ultimately, only Davidson and Grande know for sure what the status of their relationship is, and we respect their right to fill us in when they're ready — if ever.