Ariana Grande and Pete Davidson went Instagram official by revealing their Hogwarts houses, and Professor Snape would *not* approve
After weeks of speculation, blind items, and "sources say," Ariana Grande and Pete Davidson finally came out and confirmed their relationship. Well, sort of. On May 30th, 2018, Davidson posted an Instagram photo with Grande and they're both wearing Hogwarts robes, and in this day and age, that's as good a confirmation we could hope for. However, according to their robes, Davidson is a Gryffindor and Grande is a Slytherin, and unless you're into some alt Harry Potter fanfic where Hermione Granger and Draco Malfoy date, a Gryffindor and a Slytherin romance is forbidden.
However, the best part of this whole relationship debut is that Grande commented on the photo "u tryna slytherin," followed by a quick "I'm deleting my account now." Girl's got puns!
Grande also shared a solo selfie yesterday in her Slytherin sweatshirt and an Instagram Story from last night that appeared to be from one of Davidson's stand-up sets. So, yeah, these two are definitely dating.
We're glad this new couple is finally out and proud on social media because we were doing some high-level detective work to discover if the heavily tattooed arm that Grande posted on Memorial Day was indeed Davidson's. Reader: It was.
https://www.instagram.com/p/BjaMCELnB9G
Here's Grande's sneaky photo from Davidson's stand-up show.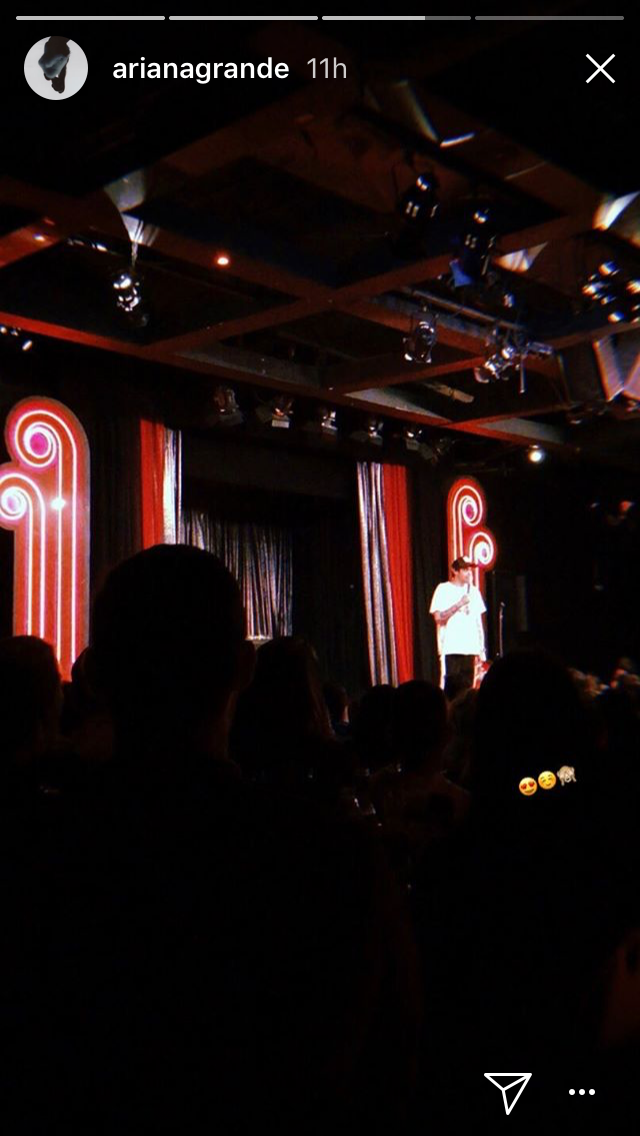 Both performers recently left long-term relationships: Grande split with boyfriend Mac Miller and Davidson casually let it slip that he and Cazzie David broke up. Even though their Harry Potter houses are not in alignment whatsoever, we're feeling this high-profile relationship. To young love and dating Saturday Night Live stars.