Ariana Grande is apparently responsible for this major 2018 fashion trend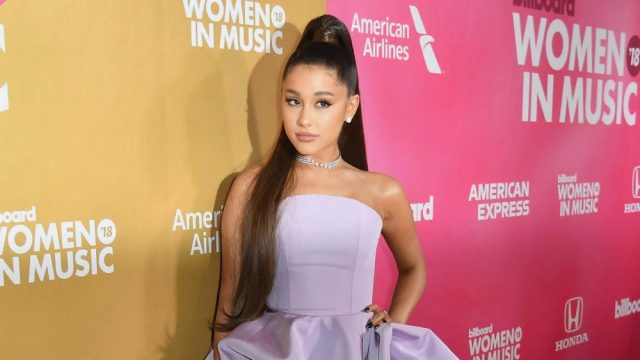 In addition to her incredible vocal range and wildly popular music, Ariana Grande has also become known for her signature style. She's almost exclusively seen sporting a high ponytail and winged eyeliner—along with thigh-high boots and an oversized sweatshirts (a trend known as "lampshading"). This look has been around for a few years, but it was suddenly everywhere in 2018. And new data shows that you can officially thank Grande for making it so popular.
According to Lyst's 2018 Year in Fashion report, the "Thank U, Next" singer was directly responsible for increased sales in oversized hoodies. Searches for the item reportedly increased by a whopping 130% this past year. On top of leading the lampshading revolution, Grande also inspired followers to search for Reebok, one of her preferred brands of sneaker, as well as designers she wore like Vera Wang and Burberry. Grande's low-key-yet-iconic look also made her a popular choice for Halloween costumes this year, as Teen Vogue pointed out. Celebrities and fans alike donned the singer's hoodie-and-boots combo on October 31st.
Of course, Grande wasn't the only celebrity the internet turned to for fashion inspo. Lyst also found that Beyoncé, Cardi B, and Meghan Markle's style inspired a ton of Google searches this year. The top fashion influencer was, unsurprisingly, Kylie Jenner, whose clothing choices drove a whopping two million searches over the course of the year.
So, be honest: What are your thoughts on the lampshading trend?