Ariana Grande gave everyone a rare look at her natural hair in this video
She may still be rocking the high ponytail, but this time, it's au naturel. Ariana Grande posted a video to her Instagram Story showing off her natural hair, and we love getting this rare glimpse.
In the video, her hair appears shoulder-length and definitely has more curl than the faux pony we're used to seeing her wear ("Gee thanks, just bought it"). In fact, we're so used to seeing the stick-straight pony that the video is a little like when Dad shaved his beard off for the first time when we were two. We did a double-take, but we're on board.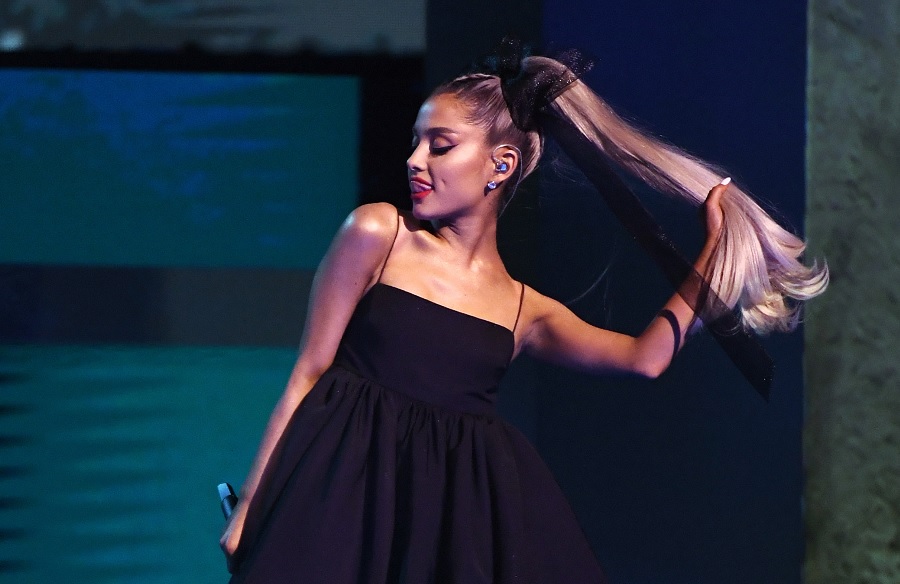 "The most hair," Grande captioned the clip, in which she shows her poofy ponytail.
In the past, Grande has posted #TBT photos to her childhood, during which her hair was super curly, short, and nothing like the sleek, straight style we're now familiar with.
https://twitter.com/udfredirect/status/1094692162510368768
And a few times recently, she and her stylists have shared looks at those curls!
https://www.instagram.com/p/B1KQp9JngfY
People want more of this natural queen.
https://twitter.com/udfredirect/status/1199046484202835969
https://twitter.com/udfredirect/status/1199041696325091328
We could jump on this bandwagon real fast.
https://twitter.com/udfredirect/status/1199041633070780417
Although we'll stan the Grande ponytail until the day we die, and she can wear her hair however she chooses, we're all for Grande trying something new. Perhaps her post-Sweetener era can be all about embracing her natural curls/color/texture/what have you. Curly-haired Grande could be a smashing success.