The subtle Manchester bombing tribute in Ariana Grande's new music video will make you cry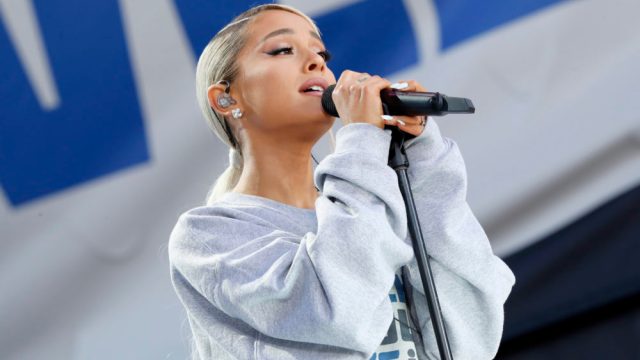 Ariana Grande's new music video is here – and it's beautiful. The singer dropped the song (and its accompanying music video) "No Tears Left to Cry" early on Friday, April 20th, and has already received praise from fans and critics alike. Grande also paid a touching tribute to the city of Manchester by including the "Manchester bee" at the end of the video to honor those who died in the Manchester Arena bombing last year.
This is the first single Grande has released since the heartbreaking attack that killed 22 people and injured over 500 others during one of her concerts. Manchester's historic worker bee emblem became a symbol of unity in the wake of the tragedy, which is why her subtle nod is so perfect.
The music video concludes with Grande sitting in a field playing fetch with a dog that turns into a bee. The bee then flies off the side of the screen.
Many fans were touched by the tribute, too.
https://twitter.com/udfredirect/status/987187888302542848
false false
While the song does not directly refer to the bombing, or the city itself, the lyrics seem to describe Grande's emotional journey after the attack.
"Right now I'm in a state of mind / I wanna be in like all the time / Ain't got no tears left to cry / So I'm pickin' it up, I'm pickin' up," she sings.
Watch the "No Tears Left To Cry" music video below:
https://www.youtube.com/watch?v=ffxKSjUwKdU?feature=oembed
The 24-year-old had been laying low over the past few months, which is why she immediately caught the attention of her fans when she started sharing cryptic clues about her new music earlier this week. It's safe to say she delivered, and we can't wait for her to release more.