Ariana Grande just shocked fans by dropping a new music video this morning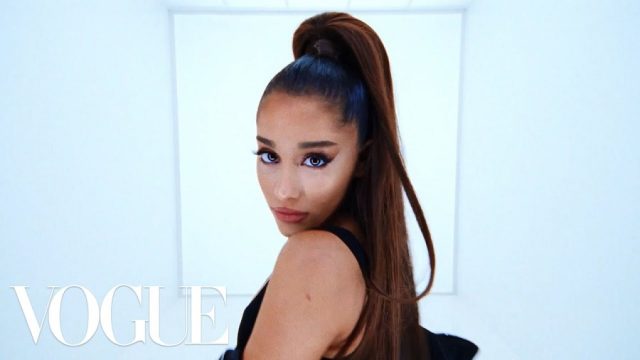 Ariana Grande has had a dizzying few years. She released two albums back-to-back before embarking on a world tour featuring nearly 80 shows around the globe, while still dealing with plenty of personal heartbreak. So fans weren't surprised when she confirmed that she wouldn't be releasing any more singles from Thank U, Next, her latest album.
Grande took to the comments section on Instagram last month, telling a fan that there would be "no more singles off Thank U, Next," even though back in February, she broke music records by becoming the first artist since the Beatles to hold the top three spots on the Billboard chart.
But she loves to keep her fans guessing because she just dropped a surprise music video for "In My Head," and it's different from her recent videos in a major way.
While many of her songs lately seem to touch on pretty personal topics, the accompanying videos have largely been a celebration of friendships; "Thank U, Next," "7 Rings," "Break Up With Your Girlfriend, I'm Bored," and "Monopoly" have all featured the singer at a party or with her pals. In the video for "In My Head," she's riding totally solo—and it feels pretty symbolic for where she's at now.
The new video, released on July 9th alongside her appearance on Vogue's August 2019 cover, shows the pop diva in an illuminated white room. And while so many classic Ari elements are present—including her sky-high pony, thigh-high boots, and signature cat-eye—there are no background dancers and no love interests to be found. It's just Ariana.
In her interview with the magazine, she revealed that this is the first time in a long time she has been alone, without a romantic partner, which feels like the perfect statement for "In My Head" and its video.
She said to Vogue, "I think that this is the first album and also the first year of my life where I'm realizing that I can no longer put off spending time with myself, just as me. I've been boo'd up my entire adult life. I've always had someone to say goodnight to. So Thank U, Next was this moment of self-realization. It was this scary moment of 'Wow, you have to face all this stuff now. No more distractions. You have to heal all this shit.'"
Vogue echoed this sentiment in a tweet quoting director Bardia Zeinali, which says the video "captures the creative claustrophobia of being Ariana Grande."
So it makes sense that the "In My Head" video features Grande dancing alongside her sky-high boots and mile-high ponytail, as a tribute to what makes her her—a perfect visual for such a personal song, if we say so ourselves.